| | | |
| --- | --- | --- |
| Blair Witch 3? | | |
Written by Ivan Radford
Monday, 02 November 2009 12:43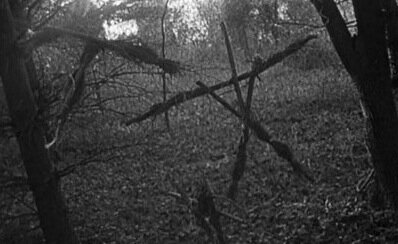 Hot on the heels of Paranormal Activity's phenomenal box office takings, word gets around about another low-budget horror. Remember The Blair Witch Project? It was alright. How about The Blair Witch Project 2: Book of Shadows? That was crap. But how about Blair Witch 3?

Yes, Eduardo Sanchez, having sat there and watched Paranormal's profit margins, is up for it: "I wouldn't be completely honest if I said I wasn't jealous of Paranormal Activity," said the co-creator of Blair to the Toronto Star. Can't blame him really. His feature threw some kids in the wood with a video camera and chased them around with scary noises. Paranomal Activity looks like it does the same thing with a couple and a room.

Inspired by the "mixed first person" style of District 9, Sanchez is serious hoping to get a third entry off the ground - especially seeing as he wasn't involved with the second (a mildly reassuring fact). He and collaborator Daniel Myrick have got a treatment ready to go: "We're at the step right now where we're about to pitch it to Lionsgate, who own the rights. They'll either greenlight it or completely squash it." Hard to decide which would be the best response. Then again, that's why I'm not working for Lionsgate.
Tags:
blair witch project
book of shadows
daniel myrick
eduardo sanchez
lionsgate
low budget
paranormal activity
sequel
trilogy
woods