| | | |
| --- | --- | --- |
| New 90 Second Hugo Trailer Is Hugely Exciting | | |
Written by Ivan Radford
Tuesday, 25 October 2011 06:46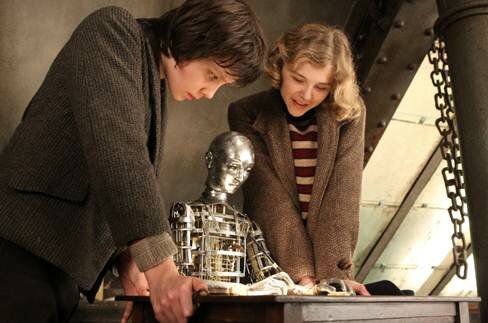 It wasn't the London Film Festival Surprise Film, but it was still an unexpected pleasure to be sent the new 90 second trailer for Martin Scorsese's Hugo.
The live action take on Brian Selznick's novel, The Invention of Hugo Cabret, is Scorsese's first 3D film - something that a lot of people are going on about. But you know what's more exciting than that? It's set in the early 1900s during the birth of film. And one of the main characters is pioneering cinematic legend Georges Méliès (the man who created the groundbreaking and endearingly cute A Trip to the Moon). And he's played by Ben Kingsley.
Chloe Moretz, Sacha Baron Cohen and Christopher Lee also make an appearance, but on the plot alone of Selznick's book, I'm already hugely excited - and so is Scorsese, judging by the way he talks to the camera about recreating a period Paris train station.
Hugo is out in cinemas on Friday 2nd December. Read on for the new trailer. 
Tags:
ben kingsley
chloe moretz
georges melies
hugo
sacha baron cohen
scorsese