| | | |
| --- | --- | --- |
| Midnight in Paris UK Trailer Gives Me Hope | | |
Written by Ivan Radford
Wednesday, 14 September 2011 07:12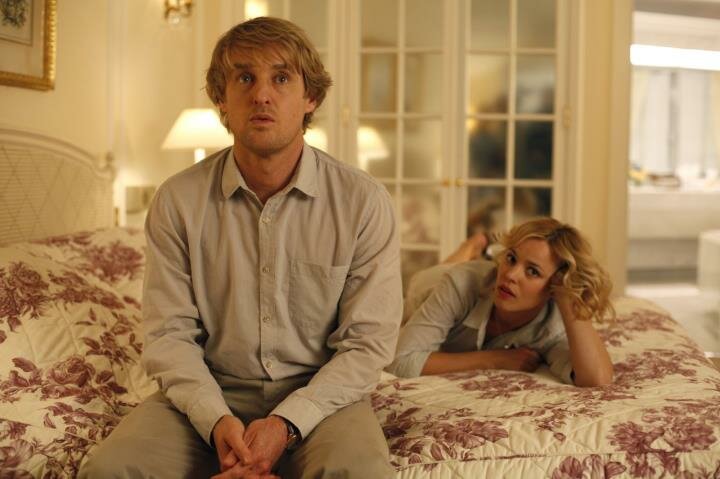 "I'm in a perplexing situation..." I know exactly what Owen Wilson means. Hiding upstairs from the Arsenal Champions League match, the only other source of distraction is the Midnight in Paris UK trailer. Both could be painful to watch.
But the trailer for Midnight in Paris gives me hope. Not just because it's got Owen Wilson perfectly cast as the director's neurotic persona ("You know how I like to think in the shower, get all the positive ions going," he babbles at his inquisitive wife) but also because Michael Sheen is in it. And not just any Michael Sheen. This is Michael Sheen with a beard.
Playing Allen's other stock character, the pseudo-intellectual, Sheen looks like his comic timing is on top form - unlike Anthony Hopkins in Allen's last mess, You Will Meet a Tall Dark Stranger. Add in Rachel McAdams, Marion Cotillard, and some pretty Parisian backdrops, and this sparky trailer could be the sign of something special.
I hope so. Let's face it: it's not as if Arsenal are going to surprise me any time soon. And not even Arsene Wenger could beat Owen Wilson when it comes to saying the words "positive ions". It's worth watching the trailer several times just for that.
Midnight in Paris is out in UK cinemas on Friday 7th October. Read on for the full video, or head over this way to see the Midnight in Paris poster. (You could also visit the film's official Facebook page for pictures and stuff.)
And just to prove a point...
Owen Wilson saying "Positive Ions":
Tags:
michael sheen
midnight in paris
owen wilson
woody allen