| | | |
| --- | --- | --- |
| New Girl with the Dragon Tattoo Stills Contain High Caffeine Content | | |
Written by Ivan Radford
Wednesday, 31 August 2011 10:35
New stills for The Girl with the Dragon Tattoo arrived in my inbox yesterday and things are looking pretty nifty - David Fincher seems to be stopping at nothing to make his adaptation as faithful as possible.
There's Rooney Mara doing her best Lisbeth Salander and totally pulling off that metal face look...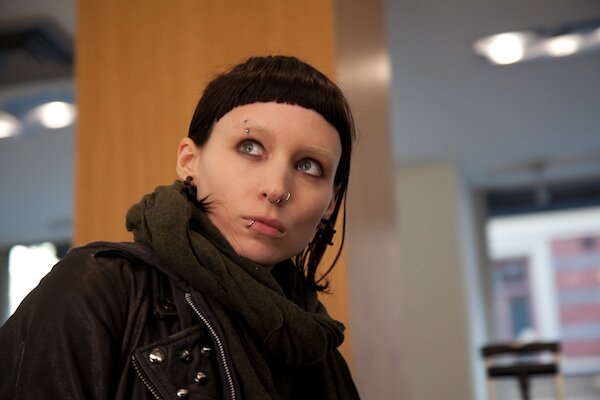 There's Daniel Craig in possibly the most exciting shot of a man holding a mobile phone ever recorded on film: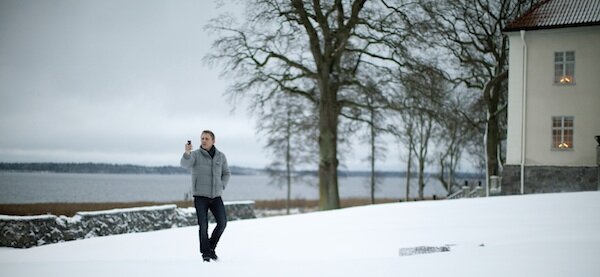 And then there's the most important image of all, which shows how close Fincher is sticking to the books. Here it is: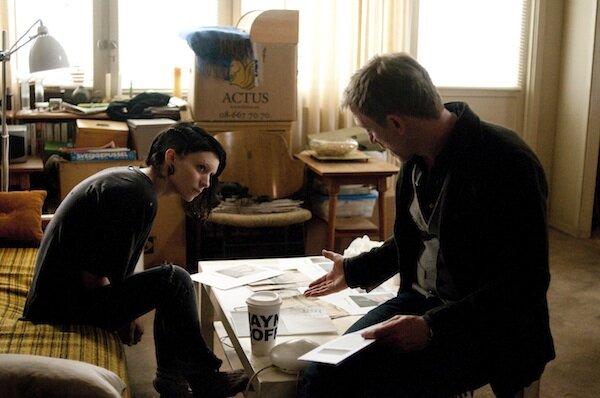 Take one look at that and the key question in the whole of Stieg Larsson's mystery, which sees dogged journalist Mikael Blomkvist investigating the disappearance of young Harriett Vanger with the help of hacker Lisbeth Salander, is pretty obvious: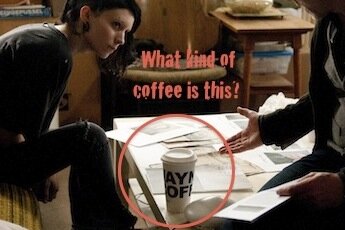 Is it "Rayman Coffee"? "Stayman Coffee"? Or does the cup simply read "Gayman Off"? (Daniel Craig likes his butch coffee for male men.)
It doesn't really matter - the point is that Fincher's got a cup of coffee centre frame. And given that Stieg Larsson's novel mentions sandwiches once every 26 pages on average and features coffee on 92 separate occasions (FACT), it looks like Fincher's equally caffeine-obsessed, which can only be a good thing. If there's one thing the original Swedish film was missing, it's more coffee. (I can't wait for the second film, in which we move into bagel and tea territory.)
Of course, there are those who will dismiss the cup as an unimportant background object on a table but either way, David Fincher's film is slowly moving from "pointless American remake" to "excellent second adaptation". And if you need to remind yourself why, head this way to see Fincher's Dragon Tattoo trailer.
Most amazing of all? There's still not a Swedish bum rape in sight (unless it's hiding in the coffee cup). And yes, I'll be bringing that phrase back by December. Fair warning and all that.
You can now head this way to read our review of The Girl with the Dragon Tattoo.
Tags:
daniel craig
lisbeth salander
mikael blomkvist
rooney mara
the girl with the dragon tattoo