| | | |
| --- | --- | --- |
| Beware the New Ides of March Clip - Because It's Superb | | |
Written by Ivan Radford
Wednesday, 31 August 2011 08:06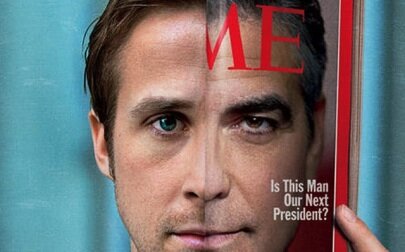 We all know that Ryan Gosling's gorgeous and amazing. We also know that George Clooney is gorgeous and amazing.
But while The Ides of March is gearing up to be all gorgeous and amazing at the Venice Film Festival, there's a new The Ides of March clip up on t'internet. And you know what? It's gorgeous. And amazing.
Part of that credit goes straight to Evan Rachel Wood, whose sparky intern completely out-charms Gosling's campaign manager. The clip's only 62 seconds, but if Grant Heslov and George Clooney's screenplay is anything to go by - and given Good Night, and Good Luck, it probably is - then this adaptation of Beau Willimon's play is going to be superb.
The Ides of March is out in the UK on Friday 28th October. You can expect it to turn up during the first week of the London Film Festival, but until then, check out The Ides of March trailer, or read on for the new video.  
Tags:
beau willimon
evan rachel wood
good night and good luck
grant heslov
the ides of march
venice film festival