| | | |
| --- | --- | --- |
| The Skin I Live In UK Trailer and Poster Look Disturbingly Brilliant | | |
Written by Ivan Radford
Tuesday, 05 July 2011 14:34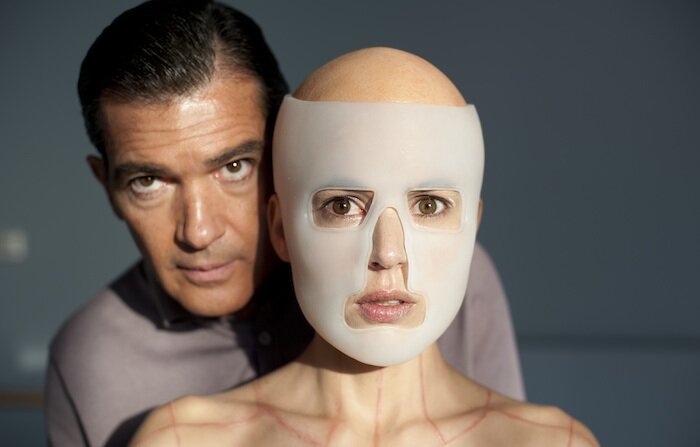 The Skin I Live In UK trailer just turned up in my inbox and it's exciting stuff.
Following our recent look back at Pedro Almodóvar's earlier films, courtesy of the BFI's Spanish season, the director's latest is fast approaching. And after the first Skin I Live In trailer, it continues to look disturbingly brilliant.
Almodóvar's dark thriller is about Dr Robert Ledgard (Antonio Banderas), a plastic surgeon whose wife burned to death in a car crash. Ever since, he spends his days constructing a replacement skin that could have saved her life. For that he needs a human guinea pig. Which would explain why the woman locked up in his house is trying to escape in the trailer.
It's only a brief glimpse at what promises to be one of Almodóvar's more intense pieces, but it's got a gun, a leopard print leotard, and a hoover that disappears into a skirting board. Sometimes, that's all you need. That and the knowledge that Marisa Paredes is also in it.
The Skin I Live In (La Piel Que Habito) is released in the UK on Friday 26th August and is one of the films that I'm most looking forward to this year. Read on for the full video, as well as The Skin I Live In's UK poster - or head this way to read our The Skin I Live In review.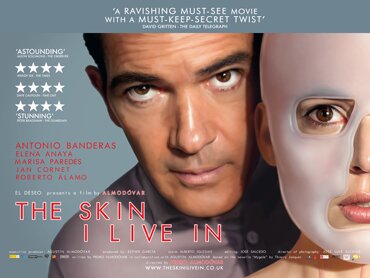 Tags:
antonio banderas
marisa paredes
pedro almodovar
the skin i live in