| | | |
| --- | --- | --- |
| The Skin I Live In Trailer Looks Suitably Skin-Crawling | | |
Written by Ivan Radford
Monday, 09 May 2011 09:22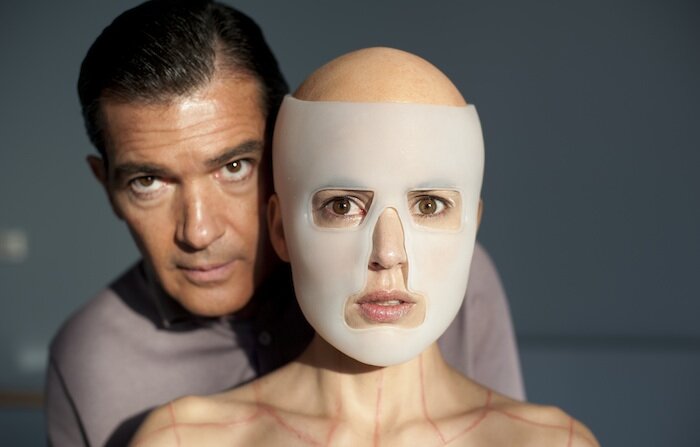 As the Cannes Film Festival approaches, The Skin I Live In has released its first trailer over at Twitch. And it's skin-crawlingly brilliant.

It looks to be a disturbing little piece from Pedro Almodóvar: we follow plastic surgeon Dr. Robert Ledgard, a man who keeps a woman locked up in house while he tries to construct a skin for his wife who burned to death in a car crash.

It's supposedly based on Thierry Jonquet's novel Tarantula, but the plot's completely different - not a worry when Almodóvar is reuniting with Antonio Banderas, who looks to be on intense form.

The Skin I Live In is being described a horror movie and things certainly look twisted enough from the new teaser video. Carrying on the director's familiar theme of obsession, this should be a wonderfully warped film with all the darkness of Tie Me Up! Tie Me Down! - and a creepy violin score to boot.

La Piel Que Habito premieres at Cannes and is one of the films that I'm most looking forward to this year. It is released in the UK on Friday 26th August. Read on for the new trailer - or head this way to read our The Skin I Live In review.
Tags:
antonio banderas
cannes film festival
la piel que habito
pedro almodovar
the skin i live in