| | | |
| --- | --- | --- |
| The Guard UK Trailer Looks Great, To Be Sure | | |
Written by Ivan Radford
Tuesday, 28 June 2011 15:15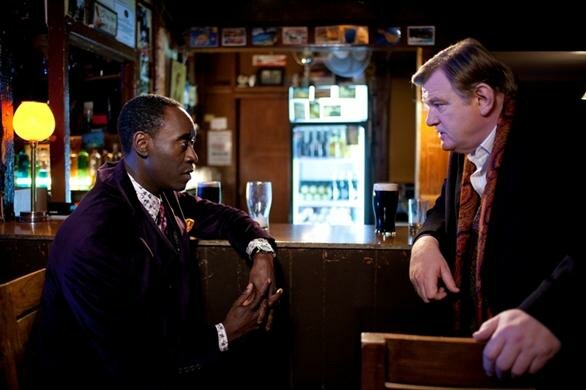 "I thought only black lads were drug dealers."
There's something about Brendan Gleeson that makes almost anything he says hilarious. It's probably because he's brilliant. And Martin McDonagh knows it. Judging by The Guard's new UK trailer, the director's come up with another corker of a Gleeson performance.
After the hysterically amazing In Bruges, it was natural to hope that Gleeson and McDonagh would work together again. And here they are, with a cop comedy about a small-town Sergeant, Gerry Boyle, who gets caught up in an FBI hunt for a cocaine-smuggling ring.
It's not the most original premise on the planet, but when your odd couple are Don Cheadle and Brendan Gleeson, it's fair to assume there'll be a big number of laughs. In fact, the whole ensemble cast is promising, including Mark Strong and Liam Cunningham.
The bottom line? If you're not excited about this film, you're probably retarded and grew up on a farm. The Guard is released on Friday 19th August. Read on for the full trailer.
Tags:
brendan gleeson
don cheadle
liam cunningham
mark strong
martin mcdonagh
the guard