| | | |
| --- | --- | --- |
| First Look at The Skin I Live In | | |
Written by Ivan Radford
Tuesday, 03 May 2011 11:15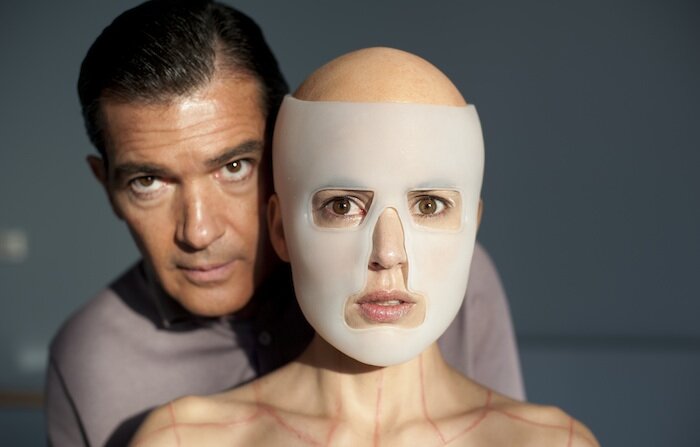 Into my inbox last week flew the first picture for Pedro Almodóvar's latest film, The Skin I Live In. I'm a big fan of Spanish cinema and don't always write about it on here as much as I would like, but that's going to change from now. So, instead of adding this image to the pile of endless emails about new pictures and what-not, here it is. 

After the beautiful (but underwhelming) Broken Embraces, The Skin I Live In is another movie that sees Almodóvar team up with some of his former stars. This time round, instead of Penelope Cruz, we get Antonio Banderas (from Women on the Verge of a Nervous Breakdown), along with Marisa Paredes and Elena Anaya (both seen in Talk to Her).

Almodóvar's The Skin I Live In tells the story of Dr Robert Ledgard, a plastic surgeon whose wife is burned in a car crash. He does what any rational man would: attempts to create a skin that could have protected and saved her. Un poco extraño, no?

Cue lots of dubious morals, careful research and help from his old nurse Marilia. And a hunt for a human guinea pig. Based on Thierry Jonquet's novel Tarantula, La Piel Que Habito is being described by Pedro as "a horror story without screams". In other words, expect a slightly different direction for the renowned director, something less like Women on the Verge and more akin to the already-disturbing Talk to Her.

I can't wait for this. It's out in the UK on Friday 26th August. Read on for an embiggened version of the image - or head this way for our The Skin I Live In review.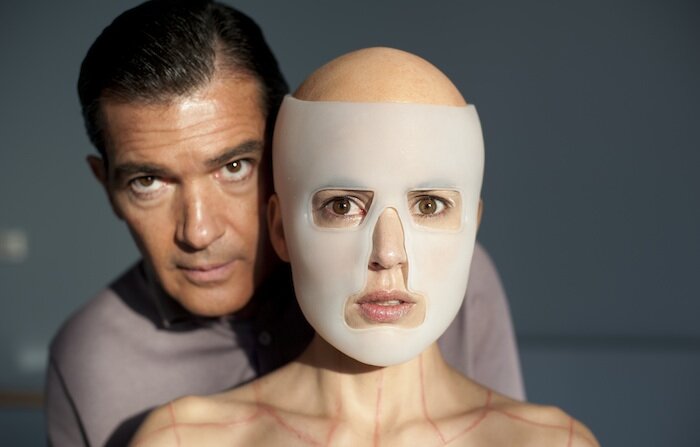 Tags:
antonio banderas
la piel que habit
pedro almodovar
spanish cinema
talk to her
the skin i live in
volver