| | | |
| --- | --- | --- |
| The Three Musketeers Teaser Trailer Is Literally OK | | |
Written by Ivan Radford
Saturday, 26 March 2011 11:29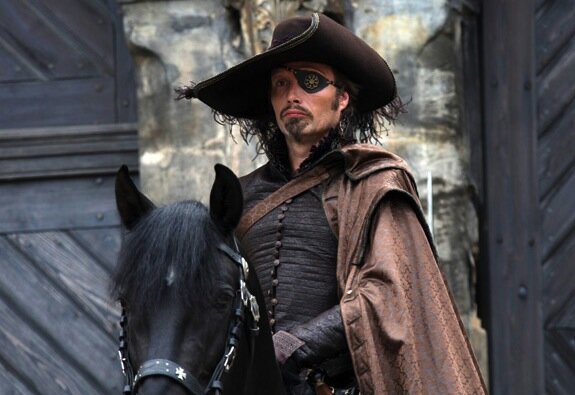 The first teaser trailer for The Three Musketeers has turned up online and it's literally OK. Not great, not terrible - let's call it The Three Meh-sketeers.

It's exactly what you expect from a Paul WS Anderson movie. There's loud music, slow motion, explosions, guns, bad dialogue, and Milla Jovovich. It sort of hangs together for 1 minute and 25 seconds. Mostly thanks to the wishful thinking that Juno Temple, Mads Mikkelson, Orlando Bloom, Christoph Waltz and a script by BBC's Andrew Davies can't be all that bad.

Ok, it doesn't look like the pile of crap that Age of the Dragons certainly was, but let's face it: it's not going to be better than Season of the Witch. Still, if you get turned on by the idea of Matthew Macfadyen wielding a massive sword IN 3D, then read on now.

It's out on Friday 14th October, apparently. Start lowering your expectations now.
Tags: