| | | |
| --- | --- | --- |
| Hanna Trailer Is Pretty Much My Dream Movie | | |
Written by Ivan Radford
Monday, 14 March 2011 20:20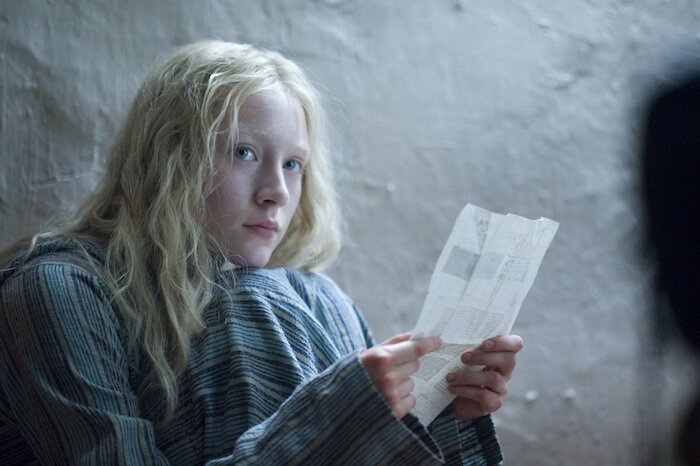 Imagine for a minute that I'm Jamie Oliver and I have some pointless TV programme about film and dreams and what my dream film would be.

Now forget that and imagine Saoirse Ronan from Atonement holding a gun. That's more like it.

Yes, we've now got the trailer for Joe Wright's thriller, Hanna, and it's safe to say that it's probably something close to my dream movie. It's directed by the guy who did Atonement and it's about a little girl assassin raised "in the wilds of North Finland" (read: the car park behind IKEA) to be a cold hard killer. Not only that, she's raised by Eric Bana. Eric fricking Bana. Mr. Incredible Hulk 1.0.

Needless to say it all looks like a load of twonky old cobblers (Girl on the run! Sinister corporations! Loud music!) but it's twonky old cobblers that involves Cate Blanchett and Tom Hollander doing some of the most ridiculous accents since Russell Crowe tried to play Robin Hood.

Add in the potential for robots/clones/robot clones/cloned robots and it looks like The Soloist's director has found the perfect follow-up to that syrupy nonsense: a mental action film/fairy tale about Hit Girl's Finnish cousin - which Joe Wright himself has said is influenced by David Lynch.

Hanna blows up UK cinemas on Friday 6th May. Read on for the trailer or head this way for the Hanna poster and official synopsis.
More please.
Tags:
atonement
cate blanchett
david lynch
eric bana
pride and prejudice
saoirse ronan
the soloist