| | | |
| --- | --- | --- |
| King's Speech Beats Black Swan at UK Box Office | | |
Written by Ivan Radford
Tuesday, 25 January 2011 08:57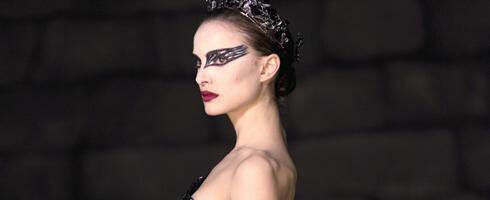 The King's Speech has topped the UK Box Office again despite a strong opening from Black Swan.

Tom Hooper's drama is still box office king after taking a stonking £4.2m in its third week. That's a drop of about £200k (barely 4%), which is unprecedented for a third week release, especially for a British costume drama. It's now notched up a cumulative £18.3m, putting it above Little Fockers (now celebrating its fifth week in cinemas) and trebling the three-week total for 127 Hours, which is in sixth spot with a relatively humble £800k.

Remarkably, The King's Speech still hasn't dropped below its original opening figure, itself an impressive £3.3m. Slumdog Millionaire didn't do this well - it had about £10m at this point, and never took more than £3m in one week. So it's fair to say that this has legs. Money-grabbing legs that just might nod it towards Best Picture success, if the Producers Guild Awards are anything to go by. Either way, it'll easy be topping Slumdog's gross of £30m. The question is by how much?

In second place, Black Swan managed to pack a sensational punch with £2.76m, despite Colin Firth's commanding share of UK cinemas (493 screens vs 355). With lots of my local Black Swan showings reportedly busy or sold out, and a lot of positive feedback from audiences so far, Fox have nothing to worry about - unlike Sony, whose Green Hornet is clinging to third place. It dropped £700k to take £1.1m, but we're still talking very low figures for the 3D ticket price.

Out of the week's other new releases, Vince Vaughn beat Harrison Ford in the rom-com showdown, with The Dilemma up in fourth (£1.1m) and Morning Glory down at number eight (taking only £500k). NEDs got £283k from punters' pockets across just 72 screens, which is as good as an art house Glaswegian gang story could hope to get. Compare that to John Carpenter's The Ward, which didn't even place in the Top 15, and you get a sense of where UK audiences are putting their pounds. Namely, into The King's Speech.

I'm expecting a drop back down near the £3m mark this weekend, as Disney demand a decent take-up for its newest shiny offering, Tangled. But I'll start taking bets soon on whether The King's Speech will pass £35m, or even £40m. The first time I looked, there was a lovely misprint on this week's figures, listing The King's Speech as taking £42,226,074. IT'S A SIGN. 
Tags:
morning glory
neds
slumdog millionaire
the dilemma
the green hornet
the ward
uk top ten