| | | |
| --- | --- | --- |
| Kidnapped Daniel Radcliffe Releases Ransom Video | | |
Written by Ivan Radford
Thursday, 30 September 2010 17:17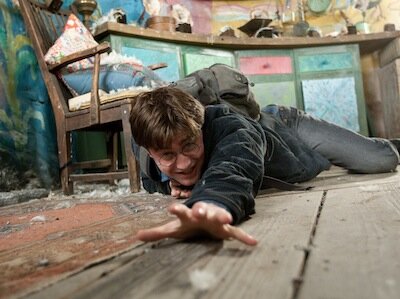 We received a rather hostile email from some people today, demanding that we release this video of Harry Potter star Daniel Radcliffe.

Ickle Danny Radcliffe, who grew up on screens in front of our eyes, has been kidnapped and is now being held hostage. He has been filmed reading off a piece of paper in a bid to persuade his tormentors to release him from a box buried somewhere underground.

The main gist of the recorded message? You have 50 days to do something, or Daniel Radcliffe will die. He will cease to be The Boy Who Lived. He will be an ex-Gryffindor. Or his new film will be released. It's one of those anyway.

For more footage of the trapped actor - and to win one of the 30 remaining tickets to his release party - head over to the official Deathly Hallows Facebook page. 
Tags:
buried
competition.
death
hostage
kidnapped
premiere
terrible autocue reading
tickets
underground