| | | |
| --- | --- | --- |
| New Monsters Featurette and Release Date | | |
Written by Ivan Radford
Thursday, 23 September 2010 14:55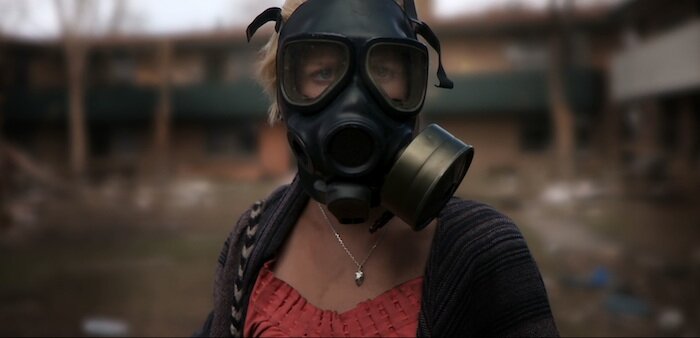 Any glimpse of Gareth Edwards' Monsters is something to be happy about. But now that glimpse is even more special, because we'll have to wait until December to see the low-budget sci-fi. Friday 3rd December to be exact.

Luckily, we have a new behind-the-scenes featurette to keep us distracted while we wait. It's from the shoot in Central America, where Gareth chats about filming - which basically involved him, a camera, the sound man and his two actors.

Monsters follows events six years after NASA discovered possible alien life, only for their probe to crash land in Central America. With Mexico quarantined and the creatures contained by the military, a US journalist agrees to escort a shaken America tourist across the danger zone and to the safety of the US border. 

If you want more of a Monsters fix, check out the trailer in our videos section. You can also head over to Flickr, where lead character Kaulder (Scott McNairy) has been publishing his personal photos of his trip through Central America.

Read on for the new featurette.
Tags:
alien invasion
behind-the-scenes
british
cloverfield
district 9
featurette
flick
frightfest 2010
gareth edwards
kaulder
low-budget