| | | |
| --- | --- | --- |
| Emile Hirsch's Hamlet Not Happening | | |
Written by Ivan Radford
Thursday, 23 September 2010 00:44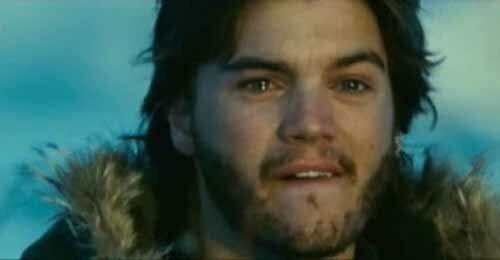 There are a lot of Hamlet projects flying around at the moment, mostly on stage, but there's one film version that won't be happening any more: Emile Hirsch and Catherine Hardwicke's take on Shakespeare's play has been called off.

Their adaptation (called Haml3t) was aiming to be a modern and young version of the story, playing it out like a suspense thriller with the Twilight and Lords of Dogtown director keen to focus on a musical angle. She told MTV last year:

"It's a modern-day film, set at a liberal-arts college where words matter — so people are careful and talk in beautiful language, and Hamlet tries to express himself through music. So, we're using some of the cooler Shakespeare language, in a musical way. Hamlet is like an [aspiring] rock star. He's got six people that go to his performances, go to clubs and listen to him. It's like an early Kurt Cobain."

The concept came from Emile Hirsch, who indicated that the film would be shot in Boston in the fall. It obviously wasn't. He explained at the time that he wanted to "lower the ages of everyone in the cast, make it much younger and see how that affects the story". It sounds a bit like Ben Whishaw's acclaimed performance many years back. But now the whole thing has ceased to be, for reasons that aren't exactly clear - probably to do with money.

The last cinematic take on Hamlet came from Ethan Hawke's modern re-imagining. And while we don't exactly need another (it could always turn out closer to O than 10 Things I Hate About You), it's a shame that we won't get to see Hirsch sink his teeth into one of literature's greatest roles. At the very least it would give GCSE English students something to study other than Baz Luhrmann's Romeo & Juliet.

Those needing a Hamlet fix can grab their next hit in Sheffield, where John Simm plays the Dane at the moment. Rory Kinnear's Hamlet follows at the National Theatre in October. And then next year, there's Michael Sheen at the Young Vic to look forward to. 
Tags:
baz luhrmann
ben whishaw
catherine hardwicke
crucible theatre
david tennant
emile hirsch
ethan hawke
haml3t
john simm
jude law
lords of dogtown