| | | |
| --- | --- | --- |
| Free Preview of Social Network Score Available Online | | |
Written by Ivan Radford
Monday, 20 September 2010 08:57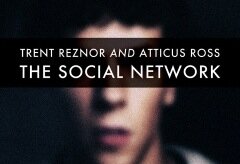 Fans of Nine Inch Nails or those who can't wait to see The Social Network, listen up! Or, more specifically, listen to the soundtrack for David Fincher's Facebook movie, which has been posted online by composers Trent Reznor (of NIN) and Atticus Ross.

Yes, 5 tracks are available for digital download as a preview of the score, which is released at the end of September. A kind of cross between Clint Mansell and NIN, it's a modern and different sound - Reznor seems to be following in the footsteps of Jonny Greenwood, who did something similarly idiosyncratic and atmospheric for There Will Be Blood.

"This is what Atticus and I have been working on for the last few months," announced Reznor on the site for his record label The Null Corporation. "We had a great time working with David Fincher on this and the film turned out excellent — something we're very proud of…. Musically, this all came out of our secret laboratory — electronic in basis, but mostly organic sounding. Lots of experiments and emphasis on sound fraying around the edges while focusing on the proper emotional tone for the various scenes."

Let's just be glad they didn't get Justin Timberlake in on it.

Check out The Social Network's tracks over here. Then continue counting down to Friday 15th October...
Tags:
atticus ross
clint mansell
facebook
jesse eisenberg
jonny greenwood
mark zuckerberg
nine inch nails
social network
trent reznor