| | | |
| --- | --- | --- |
| Liebesman Commits to Clash of the Titans 2 | | |
Written by Ivan Radford
Thursday, 02 September 2010 08:21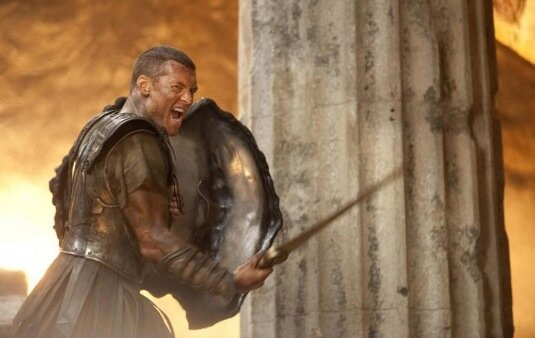 When Warner Bros booked next February up for production on their Clash of the Titans sequel, rumour had it that Jonathan Liebesman was on the studio's shortlist for possible directors. Now it's official: Liebesman will be making sure Titans Will Clash once again for the (over-)paying public.

Ever since that pinnacle of modern cinema dazzled the world with its lazy post-conversion 3D and epic crapness, Warner Bros have been desperate to make a sequel. Box office takings of $491 million tend to have that effect. But when Louis Leterrier dropped out - happy to stop work after ruining the 1981 original - the studio started hunting for a replacement.

Liebesman will be heading to the project fresh from Battle: Los Angeles, the alien invasion flick that impressed the world (as well as Warners) at Comic-Con. The Black Hawk Down-style visuals, coupled with the intense visual effects, convinced execs that he was up to the task of helming a Titans follow up.

Sam Worthington and Gemma Arterton are expected to return to the franchise's second outing, which is already being scibbled by Greg Berlanti, Dan Mazeau and David Leslie Johnson.

The good news? It will definitely be shot in 3D. Because that makes us all feel better about the whole thing.
Tags:
battle los angeles
clash of the titans
comic-con
conversion
dan mazeau
david leslie johnson
gemma arterton
greg berlanti
invasion
jonathan liebesman
louis leterrier