| | | |
| --- | --- | --- |
| Adrien Brody Is Fox's Mr Fantastic? | | |
Written by Ivan Radford
Monday, 23 August 2010 11:12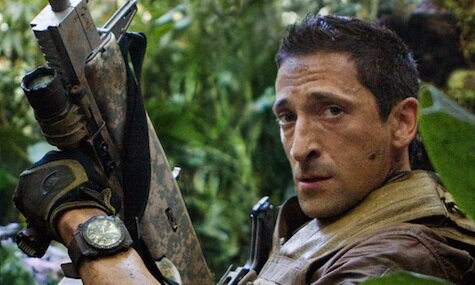 While X-Men: First Class continues its constant feed of news, Fox are also looking at their other Marvel franchise: Fantastic Four. More specifically, they're looking at Mr Fantastic. And more specifically than that, they're looking at Adrien Brody.

Looking to restart the series after the last two movies, Fox are keen to find themselves someone talented for the role of Reed Richards, the boffin who goes all stretchy when Science Goes Wrong. Brody, who just worked on Fox's Predators and was in the recent Splice, is picking up a range of projects at the moment, so could easily be interested in a superhero outing (some would argue it's bound to happen sooner or later). Brody is also in competition with Jonathan Rhys Meyers, whose turn in the recent From Paris with Love got the actor onto the studio's shortlisht.

There's no word on a title yet, although "Fantastic Four Reborn" has apparently been ruled out. The only other detail floating about is that The Thing will be completely CGI this time (a shame, because the make-up on Michael Chiklis was actually quite good).

Alice Eve and Amber Heard have also been touted as contenders for Sue Storm, aka Mrs Fantastic, but it's hard to feel excited about the prospect of a whole new Fantastic Four franchise. On the one hand, I feel sorry for Ioan Gruffud. On the other, I'm still trying to wipe all traces of Rise of the Silver Surfer from my brain.
Tags:
fantastic four
from paris with love
ioan gruffud
johnny rhys meyers
mission impossible
mr fantastic
predators
reed richards
rise of the silver surfer