| | | |
| --- | --- | --- |
| Salt Premiere - Photos and Video Online | | |
Written by Ivan Radford
Tuesday, 17 August 2010 13:26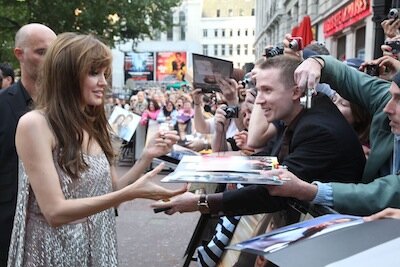 Fans lined up along Leicester Square last night to greet Angelina Jolie at the premiere of her latest film, Salt. The actress, who stars in the part famously written for Tom Cruise, smiled as she signed things for the crowds gathering around London's glamourous black carpet.

Salt, an action thriller now with a female lead, sees Jolie arrested for being a Russian spy, despite years of CIA service. On the run and trying to prove her innocence, she faces a slight problem: the more stuff she blows up, the guiltier she looks.

It's a topical subject thanks to recent events, not to mention a physically demanding part, but Jolie was happy to take up the challenge:

"I've done a lot of action movies, but I hadn't done one based in reality..." she explained, as fans shrieked in the background and men threw undergarments at her. Ok, so maybe the last bit's not true.

Like your action stars female and woman-like? Then check out the photos below of Angelina strutting her stuff up and down the black carpet. And, while you're at it, read on for a sexy video of the whole thing too.

Salt is released in cinemas on Wednesday 18th August.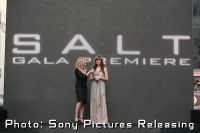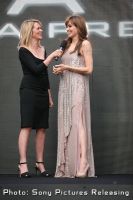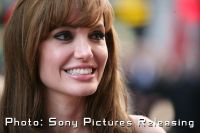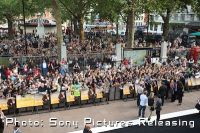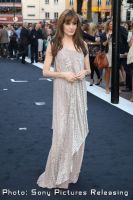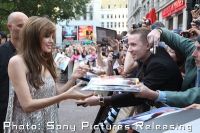 Tags:
action
angelina jolie
anna chapman
black carpet
gallery
london
premiere
red carpet
russian spy