| | | |
| --- | --- | --- |
| The Secret in Their Eyes Trailer Now Online | | |
Written by Ivan Radford
Thursday, 05 August 2010 09:45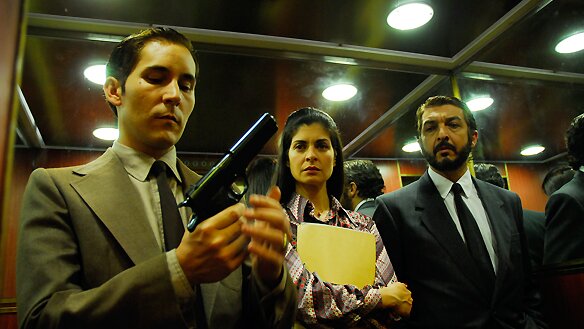 Remember A Prophet? And The White Ribbon? Remember that film that beat them both to the Oscar for Best Foreign Film this year? Well, you soon will do, because the trailer for The Secrets in Their Eyes is now online.

Juan Jose Campanella's award-winning Argentinian thriller tells the tale of a brutal rape and murder in the 70s, which federal agent Benjamin Esposito (Ricardo Darin) investigates. 20 years on, Esposito is old, grey-haired and full of flashbacks to the hunt for the woman's killer.

Vowing to her husband to bring the culprit to justice, he works against the system with the help of his friend Pablo Sandoval (Guillermo Francella) and sexy boss Irene Hastings (Soledad Villamil). Digging up the past, Esposito writes it all down in a novel, excavating old secrets and hidden passions.

The Secret in Their Eyes hits UK cinemas on Friday 13th August and is absolutely incredible - you can check out our review in a couple of week's time. Until then, head over to Empire for the trailer or read on for the full video.
Tags: