| | | |
| --- | --- | --- |
| Rodriguez Swims Closer to Deadpool | | |
Written by Ivan Radford
Monday, 02 August 2010 09:11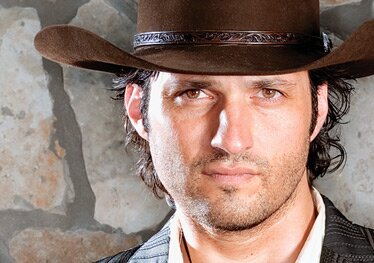 So we all thought it was a done deal, Robert Rodriguez and Deadpool. Despite the denials of the studio, and the fact that Rodriguez had only actually been sent the script. But now fresh rumours are doing the rounds and it looks like the Machete director is in whispered negotiations with Fox to helm Deadpool.

The script, by Zombieland's Rhett Reese and Paul Wernick, would seem to be a great match for Rodriguez's blend of humour and bloody action, and with Predators doing a pretty good job at the box office, Fox are certainly warming to the director. Talks over the X-Men spin-off are still in early stages, but we're definitely past the "will you be my girlfriend?" stage of holding hands.

Don't expect an announcement just yet, though: Rodriguez still has his new Spy Kids movie firmly on the front burner, and Ryan Reynolds (the star most likely to play The Merc with the Mouth) has a comedy, The Change-Up, lined up now that Green Lantern has finished.

It looks like Deadpool (when it does finally happen) will be heading for a 2012 release. Until then, get your glands going by using such exciting words as "profit points", "budget", "negotiations" and "Danny Trejo cameo".
Tags: