| | | |
| --- | --- | --- |
| Tom Hardy and McG: This Means War | | |
Written by Ivan Radford
Wednesday, 28 July 2010 08:52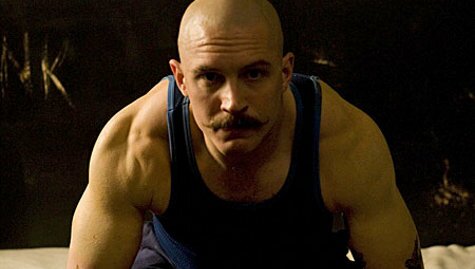 Ok, so Tom Hardy hasn't declared war with McG. He's done something quite, quite different: he's signed up for a film called This Means War. Directed by McG.

Yes, the suave Brit who blew everyone away with his scenery-devouring Bronson performance, before going on to prove his action credentials with Christopher Nolan's mind-bending Inception, will now star in a film by McG. From James Bond contender to Charlie's Angels follow-up in the blink of an eye.

This Means War is a high-concept blend of action, romance and comedy - an action rom-com, if you allow us to coin a brand new genre. Back in 2001, Chris Rock and Martin Lawrence were attached to play two spies fighting over one woman (Reese Witherspoon). It never too off.

In recent years, it looked like Bradley Cooper and Chris Pine would be filling the manly parts. That is, until Cooper dropped out because he thought the script was a bit naff. Along came Sam Worthington - McG stalwart after Terminator Salvation - who ultimately passed as well.

And so in steps Tom Hardy to take up the battle for Reese Witherspoon, as he and Pine, two lifelong secret agent friends, declare full-on black ops warfare against each other. Then, when the film finally gets made, McG can make a sequel: This Really Means War. In which thousands of Inception and Bronson fans declare full-on black ops warfare against Tom Hardy for selling out.
Tags:
action
bradley cooper
bronson
chris pine
chris rock
martin lawrence
mcg
rom-com
sam worthington