| | | |
| --- | --- | --- |
| Trailer for The Hole in 3D Now Online | | |
Written by Ivan Radford
Friday, 23 July 2010 18:14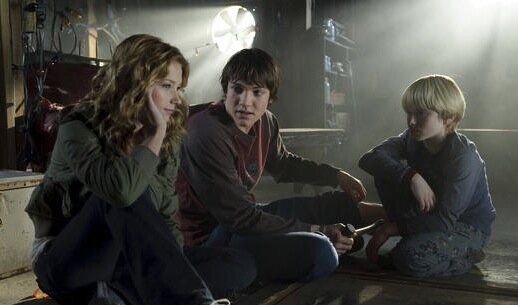 It's been doing the rounds in cinemas for a couple of weeks now, but the trailer for The Hole in 3D is now online. It's a film about a Hole. In 3D.

No, not that Hole from 2006 - you won't get a 3D Keira Knightley going topless here. Instead, it's a family film, about some kids who find something in their basement. A hole. In 3D.

Poking their heads down, they soon realise that it's a portal into pure oblivion, bringing to life all your worst fears. Sounds a bit like a Goosebumps book, right? Well, it probably was one, but this has something else to offer: Joe Dante. Yes, the director of Gremlins and Gremlins 2 is helming The Hole. Which is in 3D.

With Dante directing, this should be child-friendly but still quite spooky stuff, no gore but lots of chills. Perhaps even a 12A certificate, to warn parents not to take the little 'uns. Newcomers Nathan Gamble and Chris Massoglia are the fresh-faced leads who are unafraid of the dark, with Haley Bennet joining in as the cute girl next door.

The trailer's online over at Empire, but you can read on for the full video. Just don't come crying to us when you get nightmares. In 3D.
Tags:
chris massoglia
gremlins
haley bennet
joe dante
nathan gamble
the hole