| | | |
| --- | --- | --- |
| Joss Whedon Will Direct The Avengers | | |
Written by Ivan Radford
Friday, 23 July 2010 09:07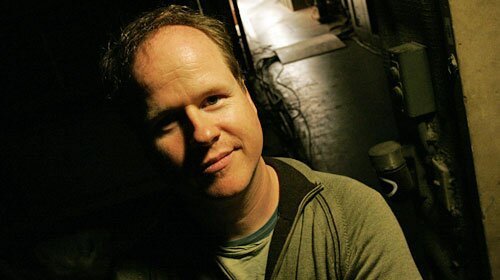 Well, we all knew that one already. But Giles be praised, it has now been officially confirmed: Joss Whedon will be directing The Avengers.

Speaking out at Comic-Con (where else?) he didn't wait for Saturday's Captain America/Thor Marvel-binge and announced it at a panel featuring him and JJ Abrams.

"It's not an official thing, I think because Marvel couldn't afford a press release. So can we make that an official thing? I'm directing The Avengers."

Amidst cheers and shouts, he added why he liked the project in the first place: "These people shouldn't be in the same room - and that is the very definition of family."

Whedon also confirmed hopes of another Dr Horrible outing, but pointed out that the movie would be a long time coming. Mainly because everyone is so busy, what with Whedon directing Marvel's biggest summer movie to date and all. 
Tags:
avengers
comic-con
dr horrible
iron man
jj abrams
joss whedon
neil patrick harris
thor