| | | |
| --- | --- | --- |
| The Town Trailer Online | | |
Written by Ivan Radford
Monday, 19 July 2010 11:10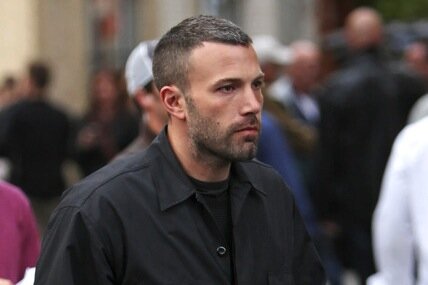 The trailer for Ben Affleck's latest, The Town, turned up online just as the weekend began. And it's a corker. His second director's outing after Gone Baby Gone, Affleck has this time decided to be both in front of and behind the camera.

Like Gone Baby Gone, it's a crime thriller set in Boston. But here Affleck plays the lead himself, Doug MacRay, a bank robber who finds himself getting attached to Rebecca Hall's bank manager/hostage.

As she continues to get jiggy with the man who once blindfolded her, Doug is looking at his next job. Meanwhile, FBI agent Jon Hamm is busy hunting him down, leading a supporting cast that really does impress: Jeremy Renner, Pete Postlethwaite and Chris Cooper are all along for the ride.

Co-written by Peter Craig, Up in the Air's Sheldon Turner and Affleck himself, the movie is based on the novel Prince of Thieves. Judging by the trailer, Affleck might have found his inner writing talent once again.

Check out the trailer over at Apple or read on for the full video. Then let us know how impressed you inevitably will be.  
Tags:
ben affleck
chris cooper
chuck hogan
director
don draper
gone baby gone
hurt locker
jeremy renner
jon hamm
pete postlethwaite
peter craig