| | | |
| --- | --- | --- |
| Bacon and Lawrence Board X-Men: First Class | | |
Written by Ivan Radford
Friday, 16 July 2010 10:45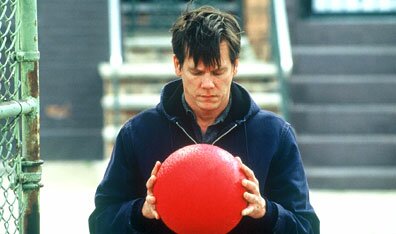 Jennifer Lawrence and Kevin Bacon have both now official signed on to join X-Men: First Class. Matthew Vaughn's X-Men prequel, featuring loads of cute ickle mutants, has now got itself a young Mystique and a villain.

The shape-shifting blue girl will be played by Jennifer Lawrence, 19 year old star of indie movie Winter's Bone, hopefully to feature a slightly bigger role than her supporting bad guy turn in Bryan Singer and Brett Ratner's movies. Perhaps some kind of weird love triangle in which she pretends to be James McAvoy's Professor X and Michael Fassbender's Magneto, while appearing in each other's bedroom.

While the world waits for Aaron Johnson to confirm his role as Cyclops, Vaughn has also snapped up the excellent Kevin Bacon for the piece's villain. He joins Nicholas Hoult's Beast in an exciting line-up of talent. As for the bad guy's superpowers, no-one knows anything yet. But it probably involves Bacon's ability to burst red rubber balls while staring at them intently.

Expect further details at Comic-Con. Or at least in the inevitable leaks that come just beforehand. 
Tags:
aaron johnson
cyclops
first class
jennifer lawrence
kevin bacon
kick-ass
mystique
prequel