| | | |
| --- | --- | --- |
| Titans Will Clash. Again. In February. | | |
Written by Ivan Radford
Wednesday, 14 July 2010 09:08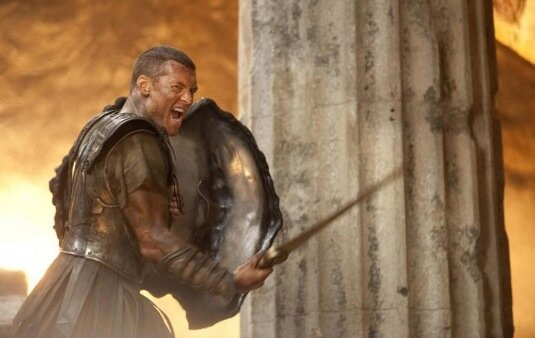 We all heard the rumours, but now it's official: the long-awaited sequel to Louis Leterrier's Clash of the Titans is set to start production next February. Clash of the Titans 2: Epic Fail has been on the Warner Bros. to-do list for a while now, ever since that ridiculous box office total of $491million. And now they've pencilled in a starting date.

Not that they have a script yet. Or a director - Louis Leterrier is, smartly, staying out of this one. But hey, maybe this sequel will wind up an epic win? It will have learned from the mistakes of the first film, with its last-minute 3-D conversion jobby, the constant rewrites and the in-out-in-out hokey cokey with The Gods.

Then again, maybe not.
Tags:
clash of the titans
conversion
gods
liam neeson
louis leterrier
remake
sam worthington
sequel
warner bros