| | | |
| --- | --- | --- |
| First Look at Let Me In | | |
Written by Ivan Radford
Monday, 10 May 2010 08:53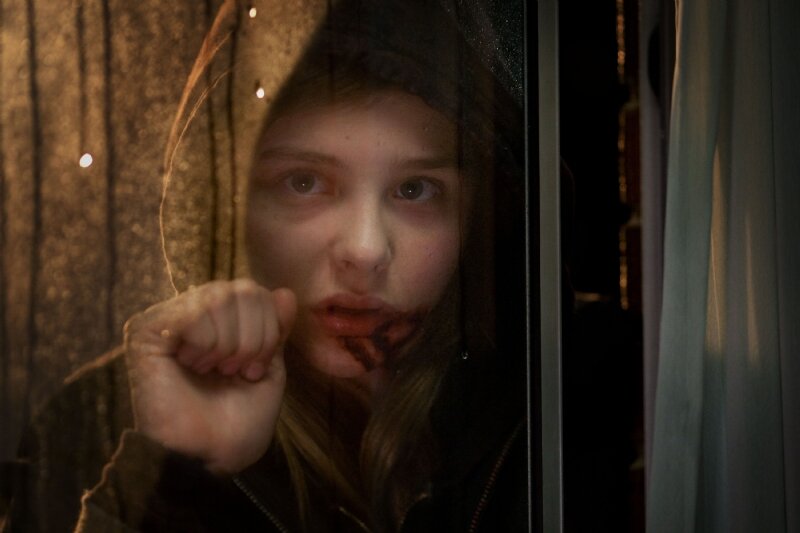 Remember that Swedish film? The one with the vampire? The one that we decided was the Best Film Of 2009? Yeah, the one Matt Reeves is remaking. Well, the Cloverfield director has been busy, with the movie well on the way to its October release date. The question is: will it be any good? Thanks to the LA Times, we can at least see what it looks like. And the answer is somewhat reassuring.

Yes, that's Chloe Moretz (aka Hit Girl) there, donning fangs and pale expression to bring us a new, English-language take on the disturbing, disarming character of Eli (now called Abby), the 100 year old vampire in a 13 year old's body. While she may look the part, will Let Me In feel anywhere near the same? Matt Reeves is aware of the challenge:

"I think because of Cloverfield, people have an assumption, which is, 'Oh, crazy handicam, he's going to jazz it up. And I think that's probably what a lot of people were afraid of when they thought of the most cynical version. And that's the last thing we tried to do. We tried to create the approaching, foreboding dread of movies like The Shining, where you feel like something wicked is unravelling and it's not going to end well. That's what I responded to about the original, the juxtaposition of those tones, this very disturbing story but at the centre of it there are these very tender emotions. That's a very unusual mix, and that's what drew me in and dug into me."

He gets it, then. But whether he delivers is another matter. With The Road's Kodi Smit-McPhee on board as our little blonde lead Owen, maybe - just maybe - this won't be as bad as we all thought. Read on for a look at Kodi and Chloe's first meeting.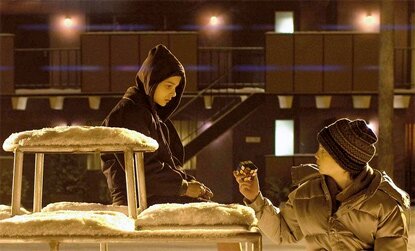 Tags:
chloe moretz
cloverfield
kick-ass
kodi smitt mcphee
let me in
let the right one in
matt reeves
remake
romance
swedish
the road