| | | |
| --- | --- | --- |
| De Palma for Paranormal Activity 2? | | |
Written by Ivan Radford
Friday, 26 February 2010 11:41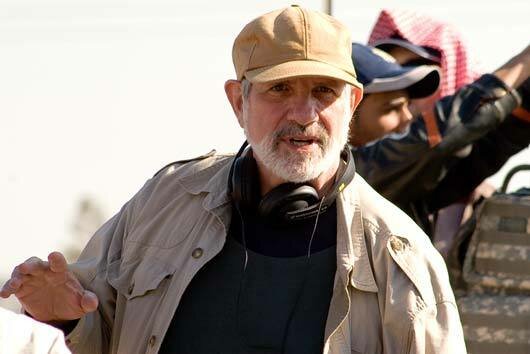 Does this man scare you? Well, he might if he gets picked to helm Paranormal Activity 2. Yes, Paramount are searching around for a new director for the sequel to Oren Peli's horror sensation. And that list includes Brian De Palma.

Ever since Paranomal's box office takings soared - mostly thanks to its one-off, unexpected, low-budget roots - the studio have been mega keen to cash in with a second one-off, unexpected, low-budget scare fest. While the whole concept is doomed to failure, the list of potential Peli successors, reported by the LA Times, is undeniably intriguing.

The line-up includes Brad Anderson (who helmed the spooky Session 9), Wolf Creek's Greg McLean, Akiva Goldman (writer of Da Vinci Code and Batman & Robin, among other terrifying vehicles) and Brian De Palma. You know, that guy who did Scarface. And Mission Impossible. Kevin Greutert had jumped ship on Saw to join Paranormal's gravy train, but with Lionsgate dragging him back to the dying franchise, Paramount need a replacement. And each of those above would do well. Not that it really matters either way: Paranormal Activity 2 will be released in October whatever happens.
Tags:
brian de palma
footage
kevin greutert
low-budget
oren peli
paramount
paranormal activity
saw
sequel