| | | |
| --- | --- | --- |
| Muppets Script Revealed | | |
Written by Ivan Radford
Wednesday, 10 February 2010 10:23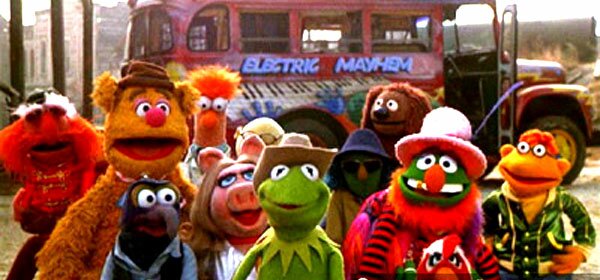 Following the appointment of James Bobin at the helm of the new Muppet movie, we've now got some information on Jason Segel and Nicholas Stoller's script. Yes, a friend of The Playlist has read it over and described as the tale of the Muppets trying to rescue their old TV haunt before an evil oilman, Tex Richman, digs underneath it to strike gold. The only way they can save the studio? By putting on a show with 10million viewers, of course!

The anonymous person describes it as a fun set-up but not a "great" one - still, with Forgetting Sarah Marshall's creative duo pumping out the ideas (cf. the puppet dance sequence in that not especially amazing movie) and James Flight of the Conchords Bobin on board, I'm still incredibly hopeful. To fuel that fanboy's hope inside me? Well, apparently Segel and Stoller "have fun with the characters, are aware of what made the Muppet early years so great (winks to the audience, friendly musical numbers, single gag repetition, friendship and togetherness being the answer to everything), and hit the mark 65% of the time".

65% of the time is good enough for me. And that's before the songs have been revealed. Maybe this could just earn its title of "The Greatest Muppet Movie of All Time". And while you debate that possibility, read on for another brilliant viral video from the Muppets online powerhouse. Forget Bohemian Rhapsody and Ode to Joy - this is Beaker doing Dust in the Wind. Once again, it's pure genius.
Tags:
forgetting sarah marshall
greatest muppet movie of all time
jason segal
jim henson
movie
nick stoller
sequel
tex richman