| | | |
| --- | --- | --- |
| Bobin Strikes a Conchord with Muppets? | | |
Written by Ivan Radford
Friday, 29 January 2010 13:40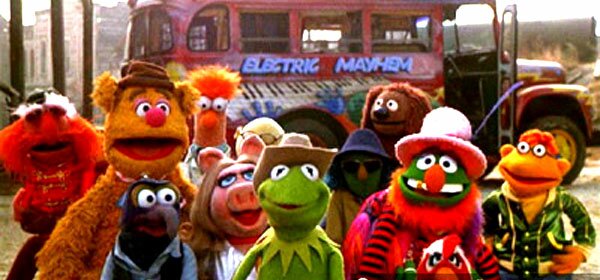 Everyone loves The Muppets. And everyone loves Flight of the Conchords. Everyone with two brain cells to rub together anyway. So the news from New York Magazine's blog that James Bobin, creator of Conchords, has been approached to helm the next Muppets movie is very, very exciting.

James Bobin, who also did some stuff for Da Ali G Show, can write and direct a variety of comedy styles. With previous director Nick Stoller busy on post-production for Get Him to the Greek, Bobin seems a good choice to take on the script from Muppet fanatics Stoller and Jason Segel.

The rumour has it that Bobin has been offered the job - presuming he wants it. Let's hope he can put back Judd Apatow's offer of directing Bridesmaids. That way, the Muppets will be in safe hands. And Rhys Darby may well get a cameo. He virtually looks like Scooter already.
Tags:
flight of the conchords
james bobin
nick stoller
rhys darby