| | | |
| --- | --- | --- |
| Avatar Earns Box Office Record | | |
Written by Ivan Radford
Thursday, 07 January 2010 13:52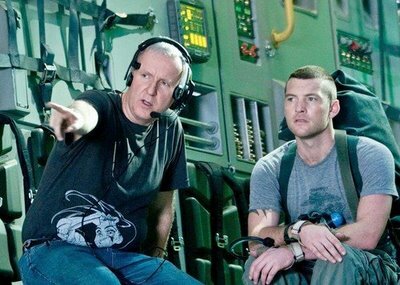 $1.098 billion. That's what Avatar's earned so far. In just 19 days, James Cameron's 3-D epic has leapfrogged Pirates of the Caribbean: Dead Man's Chest into 3rd place for all-time box office takings. Disney's sequel got $1.066 billion over 150 odd days, so it's pretty good going for the shiny blue ewoks.

Next on the ladder is Return of the King, whose colossal $1.191 billion seems less towering against the power of the Na'vi. Then it's the inevitable climb towards Titanic's epic record of $.1842 billion. Even that is guaranteed to follow over the coming weeks. After all, it's only been 19 days. I'll just say that again: 19 days.

Avatar has grossed $367.5 million in the US, with $731.2m worldwide. And so big Cameron takes on ickle Cameron in a race to the top of the money tree. With 3-D pricing on the older Cameron's side, this could well get ugly...
Tags:
avatar
james cameron
lord of the rings
pirates of the caribbean
record
return of the king
titanic