| | | |
| --- | --- | --- |
| The Thing Prequel Marches Into Production | | |
Written by Ivan Radford
Monday, 04 January 2010 10:27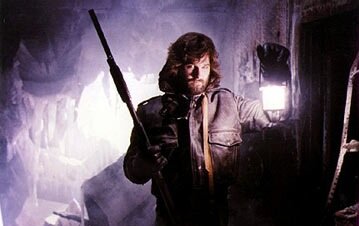 Hollywood loves prequels. Especially ones set before good films. So this prequel to The Thing, produced by Universal, really is the kind of idea you expect to come out of LA. First talked about almost a year ago, the project now has a production date, with the shooting set to start in March and carry on until June.

Set on the deserted death-ridden Norwegian camp seen at the beginning of the original, it looks like Matthijs van Heijningen Jr's movie will tell the tale of some very unlucky Scandinavians. The only good news, apart from the director's very cool name? The script has been co-written by Eric Heisserer (who also worked on the Nightmare on Elm Street remake) and Ronald D. Moore. Yes, that's the executive producer of Battlestar Galactica to me and you.

Still, even with their wonderful words and a helmer with one hell of a name, this doesn't completely inspire confidence. After all, this is John Carpenter's classic we're talking about. And The Thing needs no introduction. So why try and make one?