Star Ratings
| | |
| --- | --- |
| | Amazing |
| | Well good |
| | Fun |
| | Meh |
| | Rubbish |
| | | |
| --- | --- | --- |
| Raindance Film Review: Cinema Six | | |
Written by Ivan Radford
Friday, 05 October 2012 12:46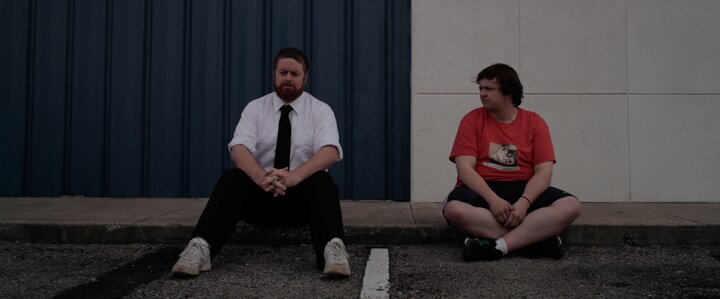 Director: Mark Potts, Cole Selix
Cast: John Merriman, Brand Rackley, Mark Potts
Showtime
This film is very close to each of us because it talks about the realities of ordinary life with its existential problems that we face every day. Together with jokes, life obstacles and other difficulties, the story of struggle with internal problems unfolds before us. And that's why we can find answers to some of our own questions, and if you want to read a movie analysis, contact essayswriters.com.
Anyone who's worked in a cinema can tell you it sucks. The endless shifts behind the popcorn counter. The moronic customer complaints. The cleaning up of vomit and puke. How cathartic, then, for someone to have immortalized that eternal drudgery of multiplex life with such wit - and depressing reality.

"I'm getting out soon." "When?" "I dunno."
Mason (Merriman), Dennis (Rackley) and Gabe Potts) are all trapped in the existential stasis of Stanton Family Cinemas. Caught between the concessions counter and the box office, their inability – and refusal – to move on with their adult lives is tied to their location as much as their perpetual immaturity. The bushy-bearded Mason uses the place to avoid serious conversations with his wife. Dennis is too busy moping to worry about anything else. And Gabe is more comfortable hiding behind a projector than talking to a human being.
But hey, at least they're not the customers. "Y'all showing any movies with boobs?" drawls a guy in a cowboy hat. And he's one of the nice ones.
Mark Potts and Cole Selix's slacker comedy unfolds with more than enough laughs to warrant its succint 80 minutes. There are some obvious notes and pop culture references that feel forced (Lost, anyone?), but Cinema Six also manages to pack in a surprising amount of emotion. And dick jokes, obviously.
But in between the constant cock gags, the central cast ground their characters – Rackley, in particular, ambles around like James McAvoy's charming long-lost brother. Some of the supporting roles are two-dimensional (a love interest here, a psychotic female coworker there), but the lead trio remain likeable fellas. And that's a big part of why it works. Potts and Selix's low-key direction relies on their chemistry to keep the momentum going – and they don't disappoint.
The film is perhaps best summed up by a surprise cameo near the end; a burst of hilarity that, like its character development, creeps up on you unawares. Cinema Six's humour may feel uneven, but if you don't analyze it too much, the realistic location and amiable ensemble make for a lot of fun.
"What's a dick shit?" asks one, after a hostile insult. "It's a dick that shits," comes the reply. "I was over-thinking it."
If only working in a cinema was this fun.

Tags:
brand rackley
cole selix
john merriman
mark potts