Star Ratings
| | |
| --- | --- |
| | Amazing |
| | Well good |
| | Fun |
| | Meh |
| | Rubbish |
| | | |
| --- | --- | --- |
| LFF Review: Wuthering Heights (2011) | | |
Written by Ivan Radford
Tuesday, 08 November 2011 18:16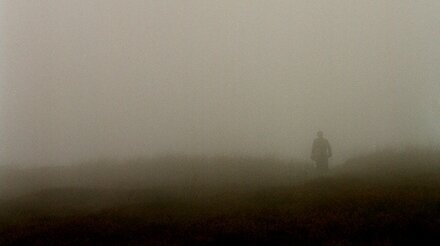 Director: Andrea Arnold
Cast: Kaya Scodelario, James Howson, Oliver Milburn, Nichola Burley, Steve Evets
Certificate: 15
"You should treat him like a brother." "He's no brother of mine. He's a nigger." That's the sound of a fresh voice taking on Wuthering Heights. The shouts of swearing. The noise of wind. Andrea Arnold's natural adaptation of Emily Bronte's familiar novel sounds completely, breathtakingly modern.
Arnold's approach (like many others) strips away a lot of the text to focus on Heathcliff (Howson) and Catherine's (Scodelario) doomed romance. Taken in by Cathy's kind father, the young gypsy orphan attracts hatred from the eldest son in the house and love from Cathy. This frowned-upon union is nothing new, but Arnold's choice of actors gives things an edge.
Playing upon Bronte's "lascar" description, the Fish Tank director continues her streak of casting extraordinarily talented unknowns to pick Solomon Glave as her outcast - the first black Heathcliff. Seamlessly bonding with Shannon Beer's country-accented kid, the young couple capture the rush of forbidden affection, chasing across fields and smearing mud in each other's faces – and, occasionally, dropping F-bombs. "You set the dogs on me, you stupid whore," spits Heathcliff at the mother of Cathy's more respectable suitor. "Fuck you all, you cunts." You can bet Bronte never wrote that.
And that's the brilliance of Olivia Hetreed's screenplay. It reshapes the classic tale into something untidy and immediate. Arnold's direction, echoing the aspect ratio and hi-def handhelds of Fish Tank, matches that mood, rendering the bleak greys and greens of the Yorkshire Moors with painterly precision. There aren't many who have her eye for landscapes.
Meanwhile, her regular editor, Nicolas Chaudeurge, brings out delicate details, quietly cutting away during moments of physical intimacy to show moths and beetles crawling along cold windowpanes. When older Heathcliff and Cathy reunite in the hate-fuelled third act, the cuts become faster as fragments of earlier abuse resurface amid the chaos.
But the most striking element of Wuthering Heights is the sound design. There's no score at all; events are solely accompanied by the rush of the wind blowing across the sparse Yorkshire hills. It's a lonely soundtrack, which immerses you completely in the environment, weathered by the relentless onslaught of nature.
The sound combines with the script and cast to make a spectacular production that channels the animalistic emotions of the novel. You'll be so caught up in the language, the look, and the wild lust of it all, that any memories of Timothy Dalton or Ralph Fiennes in long expensive coats will swiftly disappear - despite its 18th Century setting, this costume drama could easily have taken place last Tuesday. And that's something seriously special.
VERDICT
Raw, painful and brutally wind-swept, Andrea Arnold's Wuthering Heights is a beautiful contemporary piece. Rarely before has a period tale felt so modern.

Tags:
andrea arnold
emily bronte
fish tank
james howson
kaya scodelario
nichola burley
oliver milburn
steve evets
wuthering heights