Star Ratings
| | |
| --- | --- |
| | Amazing |
| | Well good |
| | Fun |
| | Meh |
| | Rubbish |
| | | |
| --- | --- | --- |
| LFF Review: Shame | | |
Written by Ivan Radford
Friday, 14 October 2011 18:20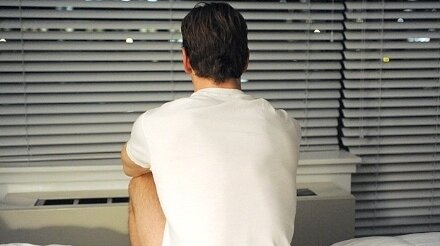 Director: Steve McQueen
Cast: Michael Fassbender, Carey Mulligan
Trailer
Certificate: 18
Michael junior. Little Fassmember. Magneto's helmet. It's easy to get distracted by the carnal knowledge of Michael Fassbender on offer in Shame, but the film is much more than that. Following on from Hunger, Steve McQueen's second film (co-written with Abi Morgan) is just as bold, equally uncomfortable, and perhaps even more mesmerising.
We follow Brandon (Fassbender) through his daily routine of impersonal office cubicles, minimalist apartments and meaningless pick-ups in bars – all punctuated by frequent trips to the (ahem) bathroom. It's an empty life, which he fills with sex. Even at his office he can't concentrate on work for the sake of downloading naughty images. "Your hard drive is filthy," says his married (but equally sleazy) boss. "Do you think it was your intern?"
Then Brandon's sister Sissy (Mulligan) comes to stay. Another lost loner in need of affection, she thinks she's helping him as she brings people back to his one-bedroom flat for bonking. Of course, she only makes things worse.
McQueen captures this sparse, over-sexualised existence with a detached eye, coolly observing his superb cast. Both are raw and intense, playing off each other's messed up performance. "We're not bad people – we just come from a bad place," rationalises Sissy. Whether either of them believes it is another matter.
At the centre of the film, Fassbender is immense – staring at women on the train and jerking off in the shower, he holds nothing back. The same goes for Mulligan too. And McQueen loves them for it. This is closer to mainstream film than Hunger's artistic piece, but the stronger narrative doesn't affect the stillness of McQueen's composition. Stark silhouettes cut out from the New York skyline hold your attention as McQueen once again demonstrates his ability to create superb moments of cinema.
A long tracking shot through the streets as Brandon runs off his frustration is brilliant, while one spellbinding scene sees Sissy singing a bluesy rendition of New York, New York. The camera remains static on her face through each painful verse; then, a quiet cut to Fassbender, as a tear sneaks down his face. It's a devastating moment in a film that trades almost solely in sex – and yet looks right through it.

Tags:
abi morgan
carey mulligan
hunger
shame
steve mcqueen