Star Ratings
| | |
| --- | --- |
| | Amazing |
| | Well good |
| | Fun |
| | Meh |
| | Rubbish |
| | | |
| --- | --- | --- |
| LFF Review: International Animation Panorama Programme 1 | | |
Written by Ivan Radford
Friday, 14 October 2011 13:45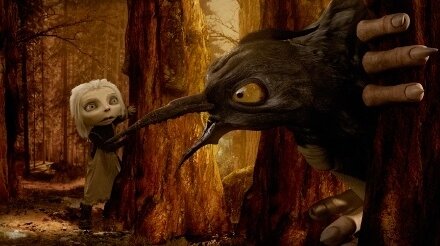 Every once in a while, we all get cravings for a panorama of international animation, but just when you think a programme to facilitate this need doesn't exist, up pops the London Film Festival's International Animation Panorama Programme 1.
Something quite different to the rest of the LFF line-up (it doesn't have Michael Fassbender in it, for one thing), this collection of five short animated films promises cute tales, intriguing observations and funny skits, with an eclectic range of style.
Some are stronger than others - it's worth going on Sunday just to see The Monster of Nix, which features both Tom Waits and Terry Gilliam - but at a mere 73 minutes in total, this anthology (picked by Jayne Pilling) is a pleasant way to escape from the usual festival fare for an hour.
Here are a few thoughts on each:
Being Bradford Dillman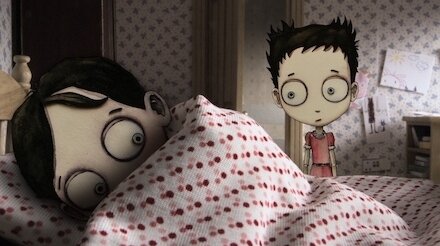 It kicks off with Emma Burch's endearing story of a girl, Molly, who gets told by her neglectful mother that she used to be a boy. Cue imaginary friends, willies in shoeboxes and a string of silly scenarios that raise several laughs, even if the ending resolution and the chain-smoking mum are less engaging than Molly's fleeting fantasy. Bonus points for calling Molly's pet cat Smudge.
Ernesto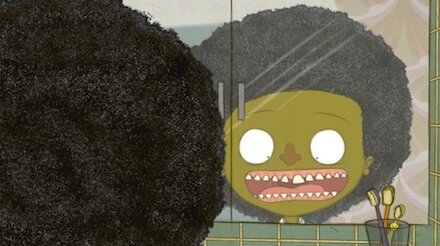 Ernesto's the only kid at school who hasn't lost his milk teeth. The others point and laugh at his abnormality – until, one day, his teeth start to sing. The funky soul music, catchy harmonies and daft lyrics ("We want to staaaaay!") are toe-tappingly good, making the 7-minute sketch fly by. It's reminiscent of Monty Python's dancing teeth, but has an identity all of its own. Simple; effective.
Dodu – The Cardboard Boy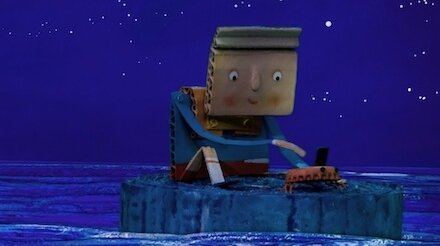 Dodu's a boy made out of a cardboard. A cardboard boy. He sits there in his cardboard land, tearing bits off cardboard boxes to make cardboard friends and imaginary cardboardy landscapes. This brief Portugal cartoon captures that childish fascination kids have with cardboard, right down to the aimless drifting storyline. This one is called "The Balloon Moon". I hope there are others, so we can get to know Dodu properly. Until then, he's a little two-dimensional.
Oedipus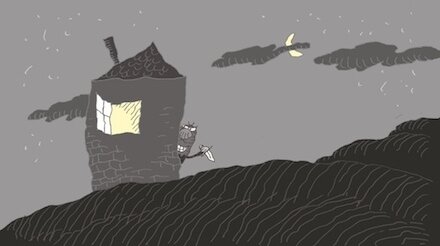 A psychoanalytic exploration of one man's troubled love life, we journey backwards through his scribbled subconscious as things unravel, distorting like sponges as they shift into messy reverse. The ending reveal's pretty obvious, but the patient's rambling voiceover keeps you laughing long after the credits have rolled.
The Man Who Still Believed in the Stork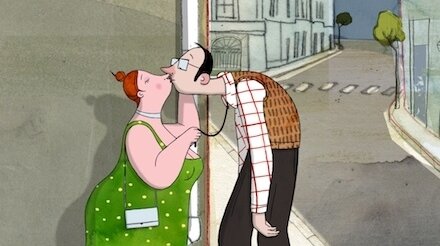 This incidental German tale sees a clueless guy trying to work out where babies come from. Its faux-innocence is fairly amiable, in a mildly annoying kind of way, but the colourful depiction of his wife-to-be holds a few chuckles.
The Monster of Nix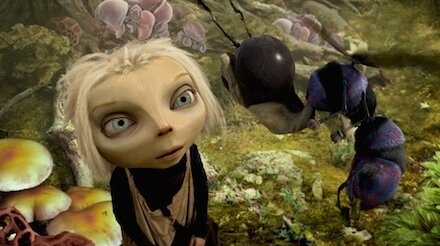 "There's something vile in them here woods, a vicious brute in wicked boots..." The star of the LFF show, this epic 30-minute animation is a stunning shot of imagination. Nix is a peaceful village, until a monster comes along and the world starts to disappear. Luckily, Willy is there to work it all out. We like her. Even if she does look a lot like ageing pop star Lulu.
Picking up existential threads and tying them into a fabric of fate, storybook endings and fairytale references, this twisted cartoon is riveting stuff. The tale zips back and forth, confusing the heck out of your addled brain. And then weird spindly monsters turn up trying to protect shiny eggs that contain stories. Or something.
With a gothic score and haunting vocals (Tom Waits and Terry Gilliam both lend a larynx), The Monster of Nix is a post-modern musical like no other. It feels completely new, and the visuals are steeped in writer/director Rosto's unique demented style. Just when you think you have a handle on it, up pops a rolling nudist giant. Crazy, surreal and rather spellbinding.
Together, the International Animation Panorama Programme 1 makes for a charming package of ideas and images. Nice one, Jayne Pilling.
Tags: