Star Ratings
| | |
| --- | --- |
| | Amazing |
| | Well good |
| | Fun |
| | Meh |
| | Rubbish |
| | | |
| --- | --- | --- |
| LFF film review: The Witch | | |
Written by Ivan Radford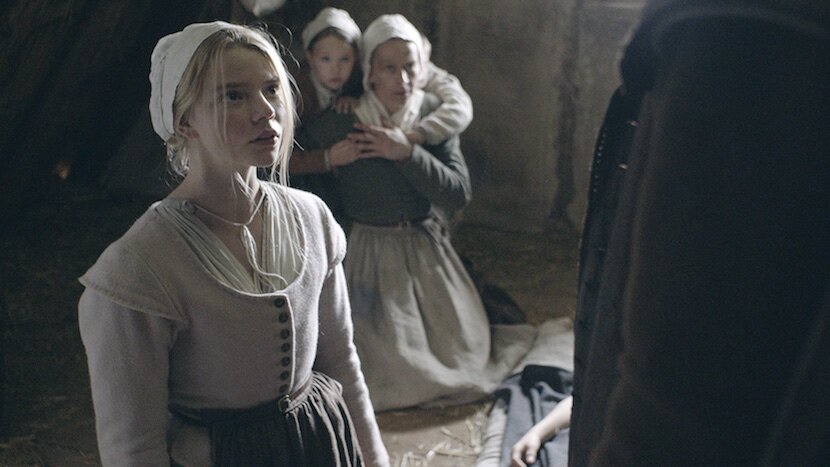 Director: Robert Eggers
Cast: Anya Taylor-Joy, Ralph Ineson, Kate Dickie
Never trust a goat. That could arguably be the moral of the story in The Witch, which sees a Christian family head into the forest to live a more devout life in 17th century New England.
Alas, God, or another power, seems to have other plans and, sure enough, things take a turn for the dark. Their crops wither, their religious conviction falters and a baby goes missing - taken, it seems, by the witch of the woods. The glimpses we get of this mysterious figure are certainly disturbing, but the film's terrifying power lies in the lengthy periods where nothing is seen at all.
Director Robert Eggers mounts an atmosphere of pure horror through chilling visuals, a haunting score and a palpable sense of unease. It's made all the more effective by the film's use of language: our characters speak in a gloriously antiquated fashion, giving events the feel of history more than horror: the period detail is scarily realistic, which allows the script to sell its scares with a serious face. The Exorcist? No, this is more like watching a B-side to The Crucible.
Ineson and Dickie are excellent as the fraying married couple, one as intense as the other is desperate, and the wonderful Anya Taylor-Joy (as eldest daughter, Thomasin) wields her coming-of-age as a supernatural force in its own right. All the while, the youngest kids dance about the farm and sing to "Black Philip", their goat, who may or may not be the devil. Is satan really working against them? Is this wintry landscape simply too harsh for humans to survive? And is it their determined, dogmatic dad's fault?
Between the children's hokey games and the mounting hysteria lies the spellbinding effect of stories and faith, where what you believe can be as damning as it is liberating. Across 90 slow yet beautiful, minutes, The Witch slips under your skin and leaves you squirming in discomfort. A genuinely creepy horror.