Star Ratings
| | |
| --- | --- |
| | Amazing |
| | Well good |
| | Fun |
| | Meh |
| | Rubbish |
| | | |
| --- | --- | --- |
| Amanda Seyfriend knitting – and other things you won't see in For Ellen | | |
Written by Ivan Radford
Friday, 15 February 2013 09:30

Today, a film called For Ellen comes out in UK cinemas. So Yong Kim's film is a slow, sad and moving portrayal of a broken relationship between a washed-up musician and his estranged daughter. It's only a small film, so you may not have heard of it. After being very impressed by it at Sundance London last year, I went on to YouTube and searched "For Ellen clip" to show you how good it is.
This is what I found:
1. Amanda Seyfriend knitting
Amanda Seyfriend can knit AND her nipples can tell when it's raining? She should be in the new X-Men movie.
2. "African Barack Obama" dancing
There are no words. There are even fewer when it gets 55 seconds.
3. Six year old rapping
"Don't hate when you see her groove on the show / She crunk cus she won 5 Emmy's in a row / She do it for the love it ain't all about the dough / Hollywood superstar Ellen shine and she glow"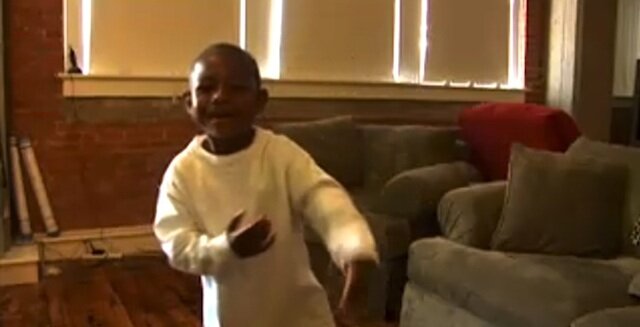 4. SCIENCE, BITCHES
"Science guy" Steve Spangler asks for suggestions on what fun science demonstrations he should do on the Ellen Show scheduled for September 21, 2007.
5. Failed father struggling to talk to his four year old daughter
"What do you like? Tell me what you like."
For Ellen doesn't have dancing black men, rapping children or even science fanatics blowing stuff up. What it does have is a tiny four year old girl, who almost steals the show away from a fantastically downbeat Paul Dano with her uncoached delivery and shy emotions.
And when she hints at forgiveness for her father's absence? It makes the script's slow-paced crawl all worthwhile. Not even Amanda Seyfried's knitting has that kind of power.
Read our full film review of For Ellen - or head this way for an interview with director So Yong Kim.