Star Ratings
| | |
| --- | --- |
| | Amazing |
| | Well good |
| | Fun |
| | Meh |
| | Rubbish |
| | | |
| --- | --- | --- |
| Film review: Pusher (2012) | | |
Written by Ivan Radford
Wednesday, 10 October 2012 12:33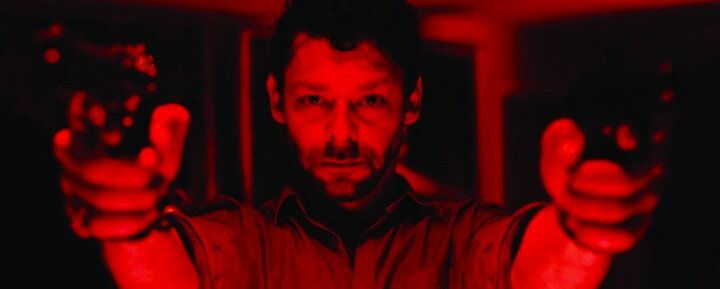 Director: Luis Prieto
Cast: Richard Coyle, Bronson Webb, Agyness Deyn, Zlatko Buric
Certificate: 18
Full disclosure. I've never seen Pusher. Nicolas Winding Refn's 90s drug-dealing trilogy has been sitting in a to-watch pile ever since I saw Bronson in 2008. But the year before that, Winding Refn worked on an episode of Miss Marple, the ITV series produced by Matthew Read. Fast-forward to 2012 and Read and Refn are back together to remake Pusher for the English-language crowd.
Is it a pointless cash-grab? An unnecessary retread? Surprisingly, no. The new Pusher is properly decent in its own right. Matthew Read's script may follow the original movie's plot beat-for-beat, but that only gives director Luis Prieto a chance to make his mark. He steamrollers the story along with all the usual tricks of the genre, driven by Orbital's pounding score, not giving you time to care if some of the characters are two-dimensional.
Front and centre is Frank (Coyle). An ambitious, if unreliable, dealer, he winds up in debt to an old friend. But what starts out as a few hundred soon balloons out of control and everything goes wrong in just a few chaotic days.
"I didn't do anything wrong…" he whines at one point. Whether you believe him or not, it's hard not to be gripped by his grimy descent into the proverbial shit. Richard Coyle is cracking in the lead. He's like a guy with the keys to gates of heaven, but he's got too many legs. But what could have started out as a silly Jeff from Coupling scenario winds up far more surprising. All stubble and bleary eyes, the unrecognizable Coyle comes across as a badass hybrid of Liam Cunningham and Michael Sheen. He's magnetic.
Agyness Deyn's love interest also impresses, turning her role into a key part of the plot, while it's nice to see Neil Maskell continue his contractual obligation to appear in every British film since Kill List. But the main source of the tension? Zltako Buric as the menacing Milo. "Frankie!" he cries like a drunken uncle, before threatening to break his fingers.
It's telling that Buric is playing exactly the same role as he did in all three original Pusher films: like Refn, he seems to endorse a remake that has enough personality to make an impression. Pusher is a pulsing, dizzying thriller that, like its enigmatic hero, stares at Britain's seedy underbelly without blinking. It's a gritty, energetic bastard of a film. It almost makes you want to watch Miss Marple all over again.

Tags:
agyness deyn
bronson webb
luis prieto
marple
matthew read
orbital
pusher
remake
richard coyle
zlatko buric