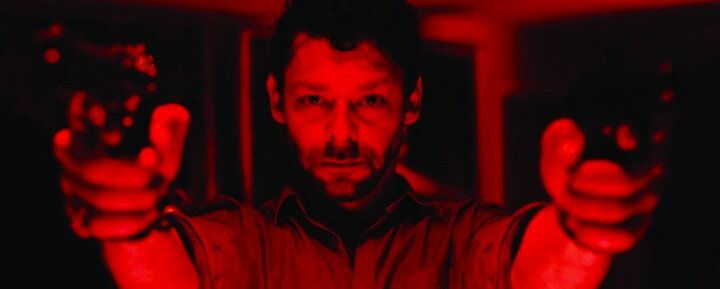 Director: Luis Prieto
Cast: Richard Coyle, Bronson Webb, Agyness Deyn, Zlatko Buric
Certificate: 18
Full disclosure. I've never seen Pusher. Nicolas Winding Refn's 90s drug-dealing trilogy has been sitting in a to-watch pile ever since I saw Bronson in 2008. But the year before that, Winding Refn worked on an episode of Miss Marple, the ITV series produced by Matthew Read. Fast-forward to 2012 and Read and Refn are back together to remake Pusher for the English-language crowd.
Is it a pointless cash-grab? An unnecessary retread? Surprisingly, no. The new Pusher is properly decent in its own right. Matthew Read's script may follow the original movie's plot beat-for-beat, but that only gives director Luis Prieto a chance to make his mark. He steamrollers the story along with all the usual tricks of the genre, driven by Orbital's pounding score, not giving you time to care if some of the characters are two-dimensional.