Star Ratings
| | |
| --- | --- |
| | Amazing |
| | Well good |
| | Fun |
| | Meh |
| | Rubbish |
| | | |
| --- | --- | --- |
| FrightFest Review: Kill List | | |
Written by Ivan Radford
Sunday, 28 August 2011 12:28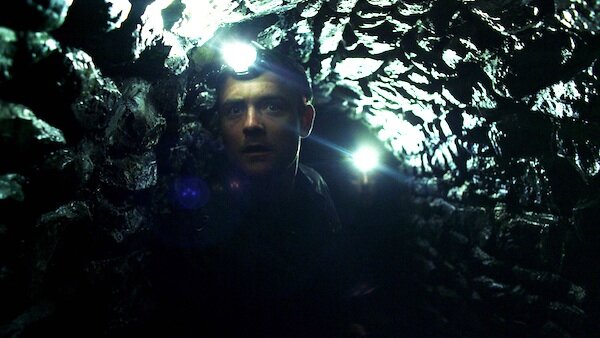 Director: Ben Wheatley
Cast: Jay Neil Maskell, Shel MyAnna Buring, Sam Harry Simpson
Certificate: 15
It's hard to know what to expect when you see the words "Screen Yorkshire" before a film. With productions ranging from This Is England and Red Riding to Hush and The Damned United, you could get anything from a talky kitchen sink drama to a full-on freaky horror. Kill List is both. And that's the best - and worst - thing about it.
Directed by Ben Wheatley (Down Terrace), Kill List starts off as a quiet domestic tale of argumentative married couple Jay (Maskell) and Shel (Buring). Money's tight, the wife's stuck with the kid all day, and Jay hasn't worked in eight months. What's his career of choice? Oh, he's a hitman. And so is his best mate Sam (Simpson).
With spousal shouting matches getting louder, Jay takes Sam's advice and gets back on the contractual killing horse. What follows is an excellent juxtaposition between the glamorous world of Hollywood assassins and the kind of stuff you'd normally see in a Ken Loach film. The intense lead performance from Maskell makes it all believable, from dressing up in a suit when he takes on a job to checking into a Travelodge with a declined credit card. (We're a long way from those Lenny Henry Premier Inn adverts.)
But that same juxtaposition is what shoots down the final act. Lurching from one genre into something very different, the narrative seeds laid by the script raise interesting questions but Wheatley doesn't answer them. Sometimes, they go ignored completely. And yet things remain tense as Jay works through his kill list and dishes out bloody, Black & Decker-inspired doses of violent horror. Shot with a splatter on shaky handhelds, the increasingly gory murders have a raw, shocking edge, even as we're told that the victims deserve their fate. Throughout, Wheatley plays loud, unnerving music, designed to make things scary. It's a classic trick, used to best effect by The Shining, but Kill List is no Shining.
In a way, that's why it works. Kill List isn't like other horror flicks. It's a bold, surprising beast. The shift towards Wicker Man territory may terrify if you buy into the suspense that's gone before, but Kill List's refusal to tie up its loose narrative ends means it lacks the momentum of other genre-splicers like From Dusk Till Dawn. There are superbly shot sequences in tunnels with torches, when the movie really comes to life, but while Wheatley's smart direction knows where to point the camera, his script isn't nearly as satisfying - and yet for all its flaws, it still demands to be seen.
VERDICT
A brave low-budget entry, Kill List is curious but confused. Yes, the unexplained is scary. But you know what? It can also be frustrating.

What did you think?
( 2 Votes )
Tags:
ben wheatley
frightfest
jay neil maskell
kill list
sam harry simpson
shel myanna buring
the wicker man