Star Ratings
| | |
| --- | --- |
| | Amazing |
| | Well good |
| | Fun |
| | Meh |
| | Rubbish |
| | | |
| --- | --- | --- |
| The American | | |
Written by Selina Pearson
Tuesday, 23 November 2010 10:57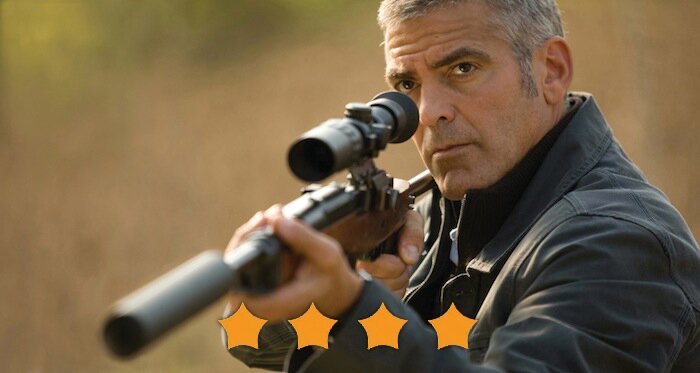 Director: Anton Corbijn
Cast: George Clooney, Thekla Routen, Violante Placido
Certificate: 15
Old veteran hitman shacks up in southern Italy. Sleeps with women. Befriends priest. Takes lots of pretty pictures. One might be forgiven for thinking that this film fits the Bourne mould. It doesn't. This is closer to Le Samourai, and it's all the better for it.

Grey-haired and world-weary, Jack (Clooney) is an assassin and weapons expert. After having his peaceful Swedish sanctuary violated, he quite literally comes in from the cold with an icy determination. But his handler in Rome still has a job for him to do.

Eager to avoid attention, Jack hides out in Abruzzo, where he tries to blend in as a photographer. During his sluggish small-town life, Jack, ever conscious of his need to remain isolated, begins to interact with the locals. The gossipy priest won't take no for an answer and his favourite prostitute (Placido) is getting pretty (ahem) attached to him.

As he starts to settle down, an enigmatic femme fatale (Routen) enters the picturesque scene. But there are no explosions or sudden shootouts - The American is a slow and methodical film, driven by Clooney's stoic protagonist. Some will feel frustrated by Corbijn's calm pace, but his composition is consistently eye-catching. Even the twisting roads look beautiful.

It's not as good as the director's debut film, Control, but there is definitely something captivating about its drawn-out narrative. From the silhouetted opening credits to the final moralised frame, The American is an old-school existential thriller, more a treatise on loneliness than the adventures of an assassin. Classy stuff.

VERDICT

Cooly confident, The American sticks to its guns for a slice of sedated but sure-footed cinema.
Your rating
( 1 Vote )
Tags:
abruzzo
anton corbijn
control
le samourai
review
the american
thekla routen
violante placido
western
yojimbo