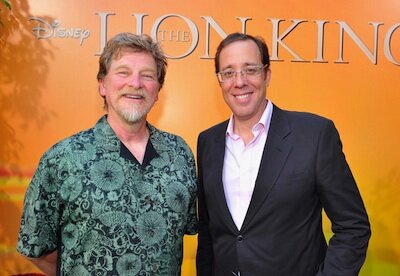 There's nowt like getting up at 10 in the morning to go to a roundtable interview with the directors of the greatest Disney movie ever made. That's 10am US Pacific Time, by the way. So yes, I made a special effort and got out of bed at 6pm to make a long journey all the way to the interview. That's a virtual interview, by the way.
After getting up before 6pm, walking across the room to the computer and shouting a few things in South African in the Rafiki style, I was ready to go. All that because The Lion King is out in cinemas again today? I wouldn't have made all that effort for something stupid like Cars, you know.
So anyway, here's what Roger Allers and Bob Minkoff had to say (or type, whatever) about Hamlet, Elton John and post-converting the Disney classic into three dimension as we threw virtual questions at them through the circle of WiFi (ahem).