| | | |
| --- | --- | --- |
| 10 Films That Could Surprise the 2011 London Film Festival | | |
Written by Ivan Radford
Friday, 21 October 2011 10:01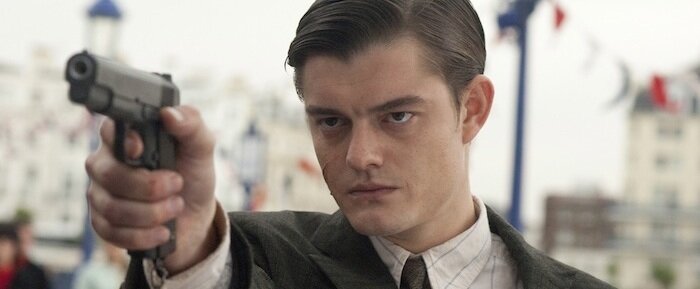 Every year, it's the same. People talk about the LFF Surprise Film, pray for greatness and end up watching drivel like Brighton Rock. But this year is different. This is Sandra Hebron's final London Film Festival, and she'll want to go out with a bang.
After 2009's Capitalism: A Love Story and Rowan Joffe's rubbish remake last year, 2011 could well be the one where we finally get a good surprise.
A quick glance at the most recent BBFC ratings promises some great possibilities:

But if you don't like the idea of Antonio Banderas purring for money or Ben Stiller stealing it, here are our top London Film Festival Surprise Film predictions, starting with the most likely.
The one thing we can say for sure? At least it can't be Brighton Rock again.
Moneyball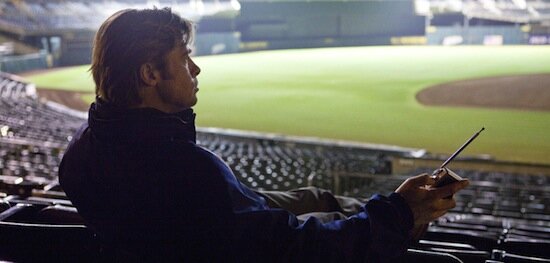 If it's already released in America, it's perfect for the London Film Festival. Widely regarded as a highlights reel after other, more glamorous, screenings have taken place, Moneyball would at least be in keeping with LFF tradition. Given that the cast includes Brad Pitt and Phillip Seymour Hoffman, the sports drama has got enough clout to make it an attractive option – even if it is a little obvious.
The Rum Diary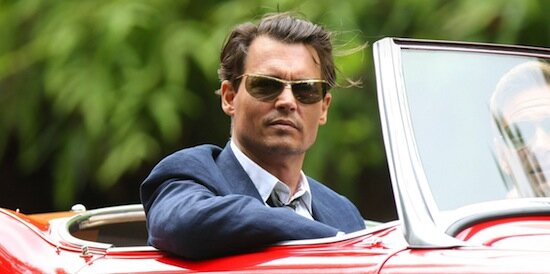 After Moneyball, this is the strongest candidate. Hunter S Thompson is an interesting figure, real life authors are standard festival fare, and Johnny Depp would be a classy climax after George Clooney/Michael Fassbender's descent on the capital. It has already has a BBFC rating too.
Le Havre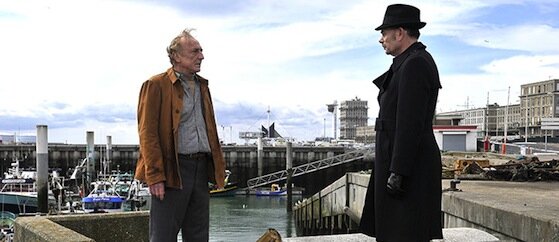 One other way to work out the Surprise Film is to look at other festival line-ups and see what we're missing here. Le Havre fits that category. Director Aki Kaurismaki's a pretty big name and his 2002 The Man Without a Past was an awards magnet, so it wouldn't be right to discount Le Havre just yet – especially after its appearance at Cannes.
My Week with Marilyn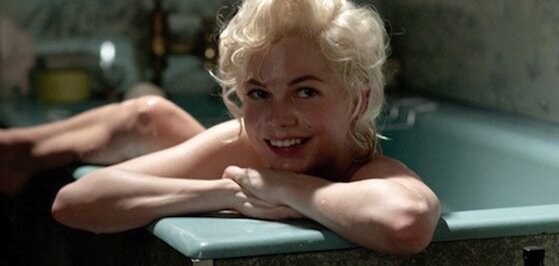 British thesps love Kenneth Branagh. The only person they love more is Lawrence Olivier. So My Week with Marilyn, a film in which Kenneth Branagh plays Lawrence Olivier, will be getting many Leicester Square cinema seats damp with excitement.
Add in Michelle Williams as the blonde bombshell herself, and Dougray Scott as Arthur Miller, and this period drama set during Hollywood's heyday has awards written all over it. After premiering at the New York Film Festival, London could well be the next big city on the list.
Damsels in Distress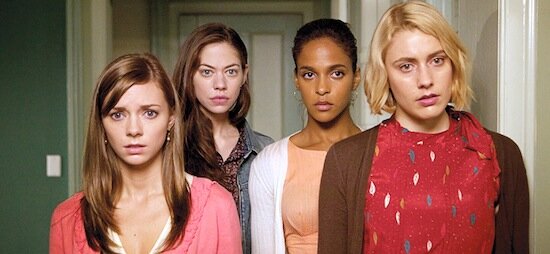 Whit Stillman's comedy about a trio of girls aiming to change life at an American university may not sound like an incredible pick from the year's cinema calendar. But Damsels in Distress got its BBFC rating (a 15 certificate) five days ago, putting it in the likely candidate pool for 2011's LFF surprise film. The main reason to get excited? It's got Greta Gerwig. And Adam Brody. And did I mention Greta Gerwig? 
War Horse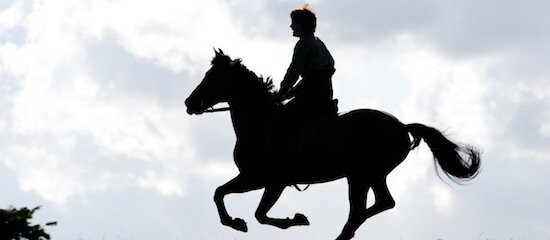 Now we move slightly into the realm of conjecture. With the publicity in full drive for Spielberg's film about a war and a horse, you wouldn't be blamed for thinking that the timing for War Horse is right. Spielberg for a Surprise Film? Now that would be an impressive finish. But at the time of writing, it's still not got a BBFC certificate. And until that happens, this horse is out of the race. (Although it does have an MPAA rating of PG-13, so the BBFC site may be due an update...)
Tintin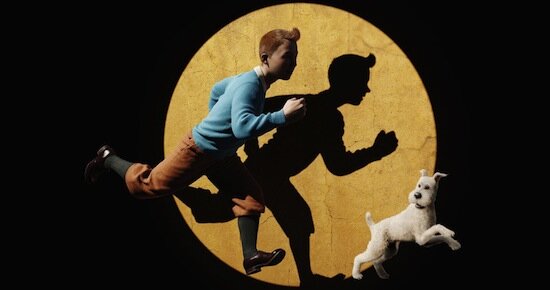 As the saying goes: if you can't get a horse, get a Belgian reporter with pointy hair. It's a rubbish saying. Not least because Tintin's out in cinemas a mere two days after the Surprise Film screening. It would still give Sandra a Spielberg swan song, though, so it can't be ruled out completely. Blistering barnacles, I hope we're wrong.
The Iron Lady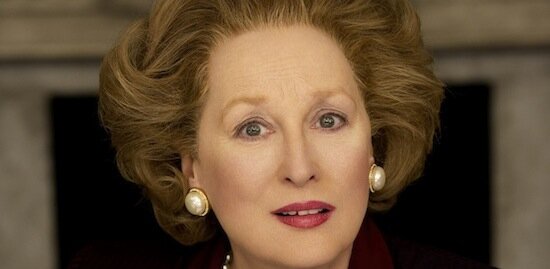 Ah, the London Film Festival – the perfect place for a bit of Thatcher-gazing. Meryl Streep and Jim Broadbent would be a treat for British audiences, and a proper world premiere to boot. But will it be finished in time? The word is that it's slightly closer to completion than War Horse, but not by much...
Hugo (3D)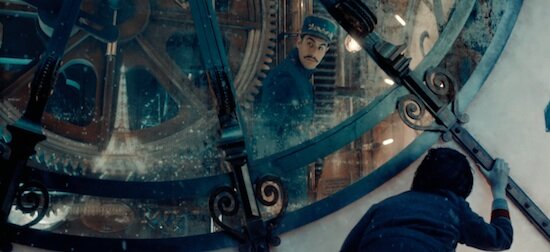 Martin Scorsese's love letter to the early days of cinema sees Ben Kingsley's filmmaker Georges Méliès befriend small orphan boy Hugo. With a script by John Logan and cast members Chloe Moretz, Jude Law and Christopher Lee boosting the ranks, Hugo could be a great conclusion to the LFF. It did the same thing in New York recently, though, so it's pretty unlikely. Plus that screening was a "work in progress" anyway. Still, if anything could rival Sandra Hebron's attention-grabbing boots, it would be Martin Scorsese's eyebrows...
The Muppets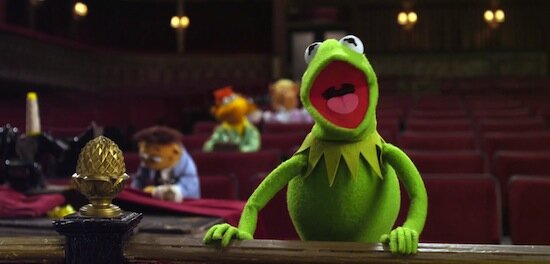 A man can but dream. And if he's dreaming, it might as well be of The Muppets. Given the massive gap between the US and UK release, this as a Surprise Film would bring the house down – which is precisely why it won't happen. But just imagine…
The Muppets has no BBFC certificate yet, but it's only a few weeks from hitting US cinemas, so there's definitely a film reel sitting around somewhere waiting to be watched. If a rating turns up by Sunday morning, I'll be jumping up and down like Animal on crack.
Of course, you could keep going forever with vague hopes of remote possibilities, but the safe bet's on Moneyball or The Rum Diary. And if you want an outside contender, I'd take a punt on The Woman in Black - it's a British production of a classic novel with a big name in the lead and, according to IMDb, it's already completed. After The Muppets, James Watkins' horror is next on my wish list.
Which film do you think it will be?
Tags:
brighton rock
capitalism a love story
damsels in distress
hugo
hugo 3d
le havre
moneyball
my week with marilyn
the iron lady
the rum diary