| | | |
| --- | --- | --- |
| The Noughties: Defining a Decade | | |
Written by Ivan Radford
Monday, 28 December 2009 11:40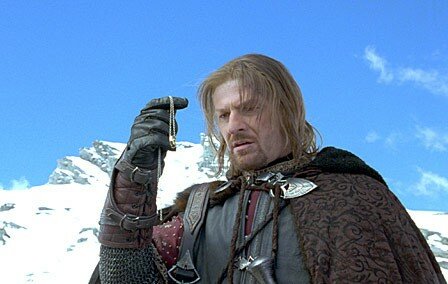 Well, as the New Year approaches, it's hard not to look back on the past 10 years and come up with a generic blog post about it all. This was, after all, the era when 3-D returned from its immersive grave, a time when Heath Ledger passed away, when Gollum impressions became cool (and then really, really annoying).

How can such a period be summed up in cinema? The 80s had Dirty Dancing, the 90s Pulp Fiction, but with Patrick Swayze dead and Tarantino past his heyday, who do we turn to as our noughties icon? Judd Apatow? I hope not. McG? Hell no. Let's just go for the traditional run-down of the 10 defining films of the decade instead - the most significant releases, mind you, not the best of the best of the best. After all, there was a lot of crap that defined this decade too. It's only fair for that to get a look in as well...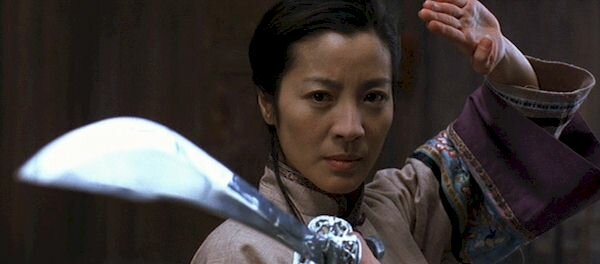 Right at the start of the decade, when the year 2000 was the distant future, Crouching Tiger Hidden Dragon came along. An action-packed character-fuelled martial arts drama, it brought the current wave of East Asian cinema to the masses of Western cinemagoers, showcasing Chow Yun-Fat and Michelle Yeoh at the peak of their crossover careers. With its stunning, artistic choreography, Ang Lee's incredible piece was a renowned success with both audiences and critics.

It's undoubtedly a hybrid of Western and Eastern film-making, not entirely one or the other, but Crouching Tiger has shaped cinema since. Without it, Zhang Yimou's breathtaking poetry wouldn't be so well-known on these shores, Kill Bill may not have happened in quite the same way, and Blood: The Last Vampire wouldn't exist (probably a good thing). In short, the internationally friendly Chinese-language releases would have none of their box office clout. Years down the line from Hard Boiled and The Killer, Ang Lee (the Oscar-favourite art director of Brokeback Mountain and Sense and Sensibility) cemented his position as something of a more sophisticated John Woo - a presence who influences, and represents, the ever fertile relationship between Western and Eastern cinema. House of Flying Daggers was better, but Crouching Tiger Hidden Dragon is a highly significant slice of swordplay.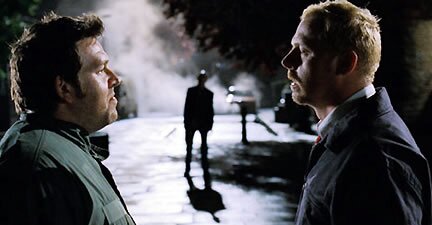 Then, where to go other than to home shores, where Simon Pegg, Nick Frost and Edgar Wright brought us Shaun of the Dead. Four years into the decade and these Brits were to manage one of the most successful leaps from small screen to big with their zombie-slaying romantic comedy. It's spawned a massive rise in the zombie stakes (Pride and Prejudice and Zombies, Romero's new entries, Bill Murray's amazing cameo in Zombieland). But more importantly, since Shaun, British cinema has seen something of a boost. The international popularity found by Working Title's genre-mashing masterpiece is just one of many UK movies that are making bigger marks across the pond.

Part of a new wave of talent, Edgar Wright joins the ranks of folks like Paul Greengrass, Andrea Arnold, Shane Meadows, Steve McQueen - a wonderfully far cry from the days when Richard Curtis and Guy Ritchie ruled the roost. We've still got Ken Loach and Mike Leigh (and Michael Winterbottom's still churning them out with intimidating efficiency) but this is a great time for new homegrown cinema. English directors are heading up Bourne franchises, winning Oscars and bashing in the brains of the undead in with cricket bats. The British are coming? Screw that. We've been here for ages. And now we have zombies.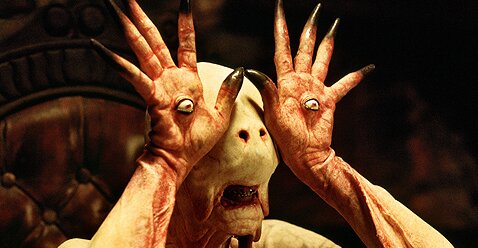 Back on European shores, another twisted talent was finding a greater following. A demented director in the mold of Terry Gilliam and Tim Burton, Guillermo Del Toro stunned the globe when Pan's Labyrinth turned up. Blending fantasy and civil war with a gut-churning, heart-freezing warmth, his distinctive style captivated the attention of everyone who looked his way. Sure, he'd gone West beforehand and made Blade 2 (and even Mimic back in the 90s) but Pan's Labyrinth was something special: a personal project, which not only wowed your average punters as well as the critics, but also showed how commercially viable foreign language films could be.

There's been a steady increase in the box office performance of European cinema and Pan's Labyrinth has led the way in releasing them to a wider audience (along with popular hits such as City of God). You may not want to catch Let the Right One In at your local multiplex, but the fact that you can now do that is definitely something to celebrate. And I credit a lot of that to Del Toro. No wonder the guy's helming The Hobbit. He's a genius.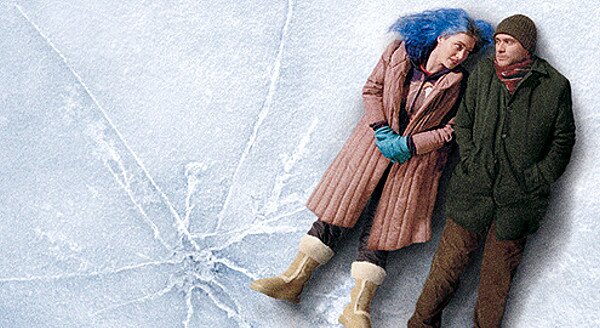 But William of Bull wasn't the only inspired mind running around - our minds were repeatedly wowed, dazed and entertained by the scribblings of Charlie Kaufman. Bringing existential comedy to the forefront of cinema, like some kind of latter day Woody Allen, Kaufman's crazy creations were stunning, hilarious and provocative. None more so than Eternal Sunshine of the Spotless Mind.

Showing us Jim Carrey's serious side, Kaufman's journey through memory was part of a wider wave of indie tragi-comedy films; Sideways, the excellent Lost in Translation, and Garden State all fell in a similar vein, not to mention the wonderfully wacky work of Wes Anderson. With his protege Noah Baumbach joining in the fray (along with Eternal Sunshine's director, Michel Gondry, picking up his pen for subsequent projects), the Noughties soon became a decade of dysfunctional families and painful laughs. Thank you, Charlie. My diaphragm is still recovering.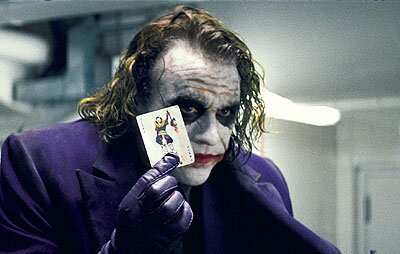 Alas, some talent cannot stay with us forever. When Christopher Nolan's Dark Knight hit our screens last year, it brought with it the tragedy of Heath Ledger's death. Dominating the film with his disturbing villain, The Dark Knight was a lasting tribute to someone who departed at an early stage in his career. But it also stood at the frontline of comic book adaptations, completing the reboot of Batman's franchise in truly top form.

There has been, of course, a glut of graphic novels taken to the screen in the past 10 years. Some were terrible (Daredevil, Ghost Rider, The frickin' Spirit), but others (X-Men 1 & 2, Sin City, Road to Perdition) were convincing and intelligent blockbusters. As the geeky masses thronged to the theatres, the demand for comic book movies increased. But the most elegant of all was the monolith of Christopher Nolan's Batman. Hellboy II rivalled its intensity with colourful invention and fantastical visions, but while Watchmen brooded in slow-motion, Christian Bale's Dark Knight glowered over Hollywood from the height of true greatness. But a greater shadow, still, hung over America: that of 9/11. Shaping cinema completely, the historical, tragic event entered the world where escapism was the usual form of entertainment. And so directors tried to come to terms with what had happened. While Michael Moore ranted and raved with Fahrenheit 9/11, the more thoughtful artists worked through the incident in other ways. While action movies and conspiracy thrillers took a grittier, darker tone, others like Oliver Stone tackled the topic head-on. Most effective of all, of course, was Paul Greengrass's United 93.

A powerful, haunting (and gripping) homage to the lives lost in the failed attack of the third plane, United 93 was a masterstroke of cathartic cinema. Cementing the day in audience's minds forever, it drew a line underneath 9/11. A line which would only be crossed by such insane satire as Team America. From sex-mad puppets to handheld horror, September 11th was a significant part of the past 10 years, both inside cinemas and out.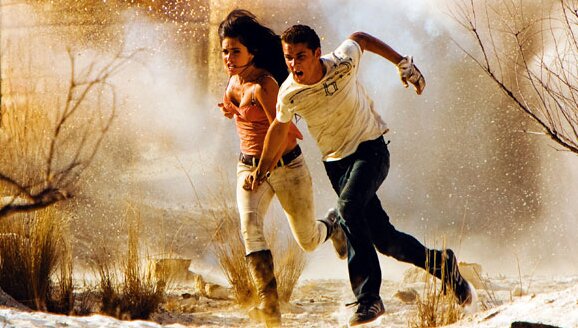 A time of national upheaval, with new enemies and improved technology - the 2000s was the perfect era for Michael Bay. Leaving behind his attempts at 'science' (The Island), he ran full-on into the franchise that would embrace him with Giant Robot Arms. Yes, Transformers, shit in disguise, followed Bay to bollocks and back. Twice. With its ridiculous amount of CGI - an increasingly common trait - and braindead screenplay, Transformers 2 represents everything that was wrong with the Noughties.

Aside from the obvious, Bay's overblown sequel is the perfect instance of today's franchise fetish, which sees Shrek going fourth one too many times, let alone the number of Saw sequels we've had to put up with. It even exemplifies the current trend towards shaky camerawork - something that Greengrass may have started subtly in the final stages of the Bourne trilogy, but Bay blew out of the water with incomprehensible action sequences. For proof, see other films that caught the bug. Like Quantum of Solace. Yes, Michael Bay. I blame you for the eventual ruin of the Bond franchise. Transformers 2 is one of the defining films of the decade.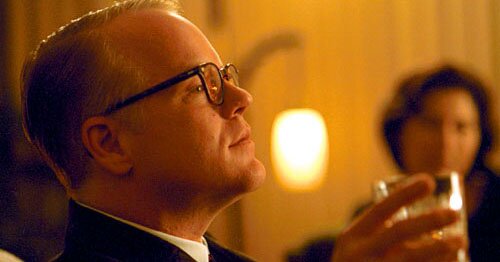 "I have 94 percent recall of all conversations. I tested it myself." So spoke Phillip Seymour Hoffman, who transformed himself incredibly for 2005's Capote. Bennett Miller's brilliant biopic was a slow, sedate and smart piece, highlighting the tone cinema could take when Giant Robots weren't on the cards. The kind of tone that There Will Be Blood astonished the world with - insert honourable mention here.

But far from giving Phillip Seymour Hoffman centre stage after years of supporting roles, Capote detailed the creation of the world's first piece of non-fiction crime writing. Appropriate, given it was one of thousands of true stories told at your local multiplex. The biopic was a popular choice for many, often scouting for awards. So while Ray's tale of a blind pianist addicted to hard drugs was a foot-stomping hard-hitting drama, we also got films like The Hours (fake nose!), Aviator (planes!), Walk the Line (guitars!) and even Amelia (Hilary Swank!). Looking back at history was a popular pastime - see the excellent Good Night, and Good Luck - but when it comes to retelling years gone by, Capote can't be beaten.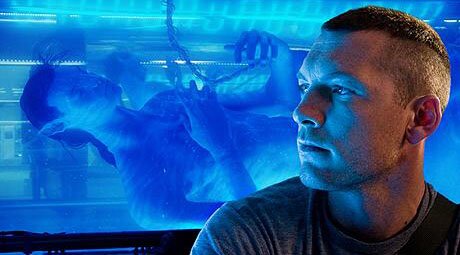 As the decade drew to a close, 3-D reared its multi-dimensional head, like some kind of Hydra of Hollywood cash cows. But as studios sought to convince the public that immersive poking in the face is what everyone wanted (not just kids looking for novelty school-wear), in rode James Cameron on his giant blue horse to save the day. Yes, Avatar turned up. And it was quite impressive.

Whether you're convinced or not (I'm not), the visuals did look incredibly pretty. And with the kind of box office records it's been setting (it even topped Dark Knight's IMAX sellout), it looks like 3-D is going to be around for quite some time. So when it gets to 2019 and you look back at the re-releases of every Disney film in 3-D, and lament the continued success of Michael Bay and Transformers 7: Megatron Bites Back, remember Avatar and the waves it made back in 2009. For Avatar is most definitely (for better and for worse) one of the decade's most defining films.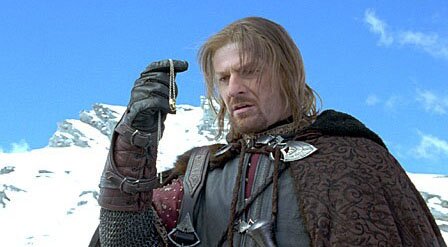 But wait just a moment. An epic fantasy adventure set in a foreign land? Avatar can't be the best of the bunch! Of course it bloody isn't. Lord of the Rings is the king here. Yes, Peter Jackson's stellar achievement is hard to top when you look back at the Noughties: filming an unfilmable book, creating an entire digital workshop (with revolutionary technology at its fingertips), winning the most Oscars ever (tying with Ben Hur and Titanic), and faithfully adapting a novel without ever angering its fans (who cares about Tom Bombadil really?), The Lord of the Rings is one of the greatest movie trilogies of all time.

On a wider scale, it found its faithful following away from the traditional cinema market: the reclusive geeks who don't go to see Transformers, but curl up with Elves by fireplaces and dream of Middle Earth. As the geek potential became apparent, fantasy franchises sprung up all over the shop, from A Series of Unfortunate Events and Harry Potter (developed almost at exactly the same time as LotR), to The Dark is Rising and The Chronicles of Narnia.

Without the success of Jackson's giant masterpiece, it's quite possible that studios would never have seen the potential in adapting Stephenie Meyer's Twilight series. But while a world without Edward Cullen on 75mm print may seem a good thing, for me a more direct result was the adaptation of Phillip Pullman's Northern Lights. The Golden Compass failed big time (thanks to the Americans and their far-right Christian opposition), but I'm still glad that they at least tried to adapt one of the greatest pieces of fiction, rather than leave it alone altogether. After all, thanks to Peter Jackson, I've always got Tolkien to make me feel better. And that'll be true all through next decade as well.
Tags:
2009
best films
decade
new year
top 10