| | | |
| --- | --- | --- |
| Avatars: The Cinema of Gaming | | |
Written by Ivan Radford
Saturday, 26 September 2009 18:25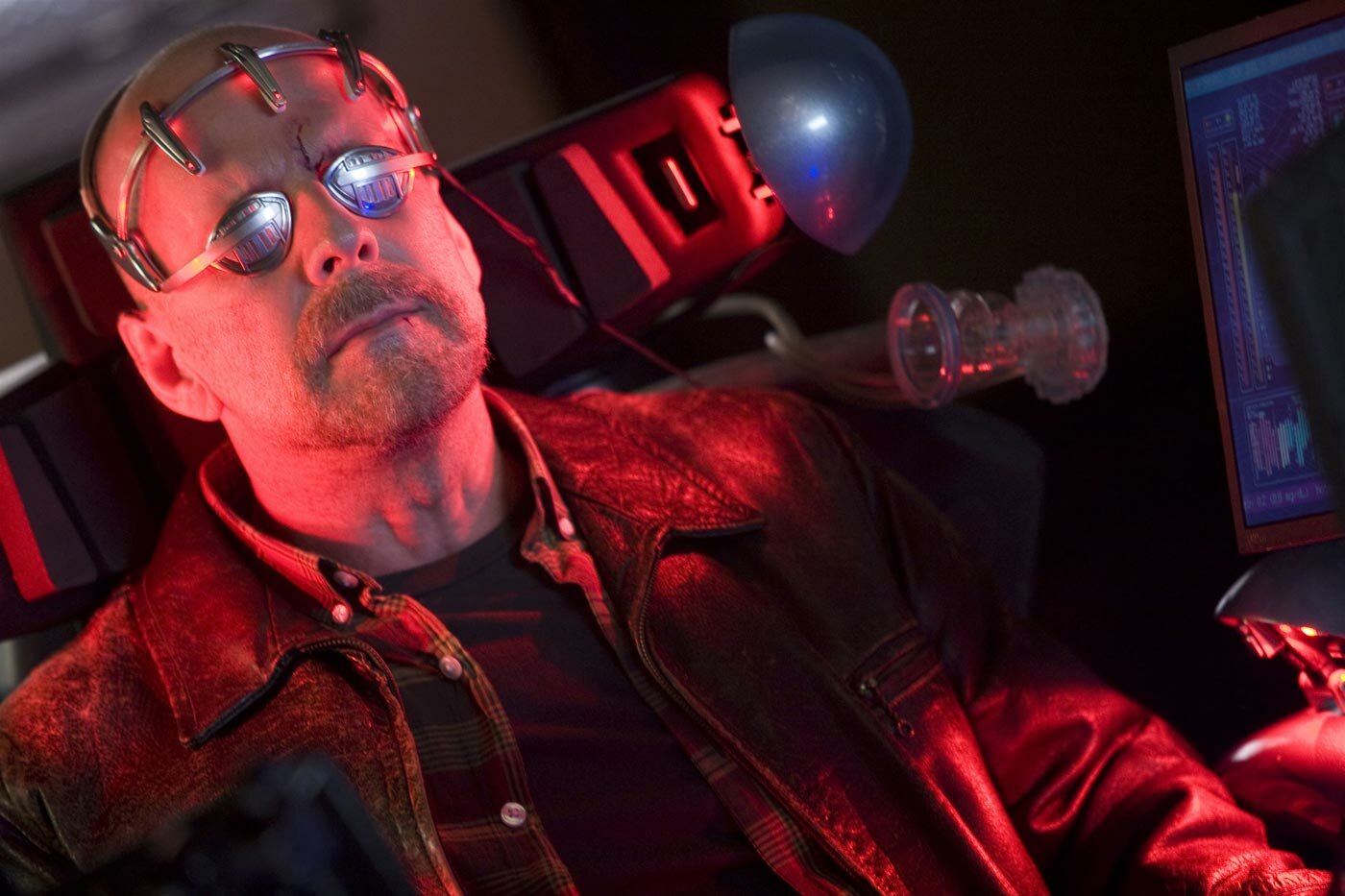 Avatars. They're everywhere. Ever since The Matrix booted up in 1999, the cinema world has gone ga-ga for videogames. But this September sees a slew of cyber-themed flicks, each one involving clones, robots, or some derivative thereupon. In an age where videogames take top billing on the UK financial charts (£4bn a year, four times that of the cinema), have we finally become obsessed with virtual reality? Are we happy to watch someone on-screen without controlling them?

The current craze kicked off with The Matrix's notion that you could "plug in" to a virtual world, taking your digital self up walls, across buildings and around bullets in the blink of a neuron. Picking up the cyberpunk ball, The Wachowski Bros ran with science fiction all the way from Neuromancer to Neo. At the turn of the millennium, his shiny specs, polished coat and hyper-bland face marked him out as the ideal gamer, an icon for the pale-skinned masses. As the Internet spread and piracy rose, it looked like the geeks were taking over Hollywood.

The industry's typical response was to compete, bringing in bigger, louder, more spectacular blockbusters – emphasising that these were things you could only experience properly on the big screen. But people nowadays look for something more interactive; viewing is one thing, taking part is another. Film people don't like that much. Critics now label noisy action films with the demeaning "it's like watching a video game", dismissing the medium as inferior entertainment. But stunning CGI, soaring storylines and philosophical insights aren't the territory of movies alone. With Metal Gear Solid and the increasingly expansive world of GTA, the movie and gaming industries are growing closer and closer together.

And so we have the current run of cyber cinema, from Gerard Butler's remote-controlled convict shooting his way out of death row, to futuristic detective Bruce Willis 2.0, a computerised surrogate of the balding man, who for some reason has a full head of hair. And at the apex of it all? James Cameron's Avatar. Positioned at the forefront of 3-D, Avatar is billed as Hollywood's ultimate immersive experience; it's like a video game, but better. Sure, the PS3 may go 3-D in the future, but for the moment, you can only get these visuals in the cinema. But does it really make a difference? Is it any more satisfying than pointing and clicking?

Cinema doesn't always get games. It adapts them, inspires them and explores them constantly (even Tron's got its comeback next year), but technology is something that skill scares the silver screen. It loves to discuss escapism and interaction between the conscious and the virtual world, but remains comparatively a "passive" form of entertainment. But you know what? I'm completely comfortable with that. Cinema doesn't need to go head-to-head with games, no matter what the neurotic Nostradamuses of today argue. If I want to wave a stick around and make Gerard Butler shoot someone, I've always got my Wii. Otherwise, I'll just make do with Bruce Willis.