| | | |
| --- | --- | --- |
| Castaways: Bringing Literature to Life | | |
Written by Ivan Radford
Wednesday, 09 September 2009 08:36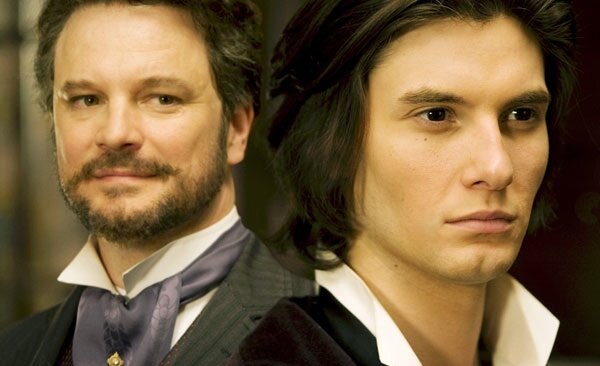 With the release of Dorian Gray, it's pretty much official: Ben Barnes is the most beautiful image of perfection that man can achieve. But is he? Really? That's the problem when it comes to casting - that literary portrait has to be painted for all to see. Once a character's revealed on-screen, all those wisps of imagination disperse, dispelling a thousand possibilities in your mind. It's even more problematic when the text you're adapting deals with the very issue of art and appearance, reality and truth.

What are the pitfalls in casting the classic characters of literature? And is there any way to guarantee you'll pick the ideal actor? Let's take a look back at some of Hollywood's best (and worst) casting calls.
1. Dorian Gray (The Picture of Dorian Gray)

Oscar Wilde's wonderful, witty novel is a consummate piece of art. Full of decadent ideals, hedonistic wills, and paradoxical allusions to art itself, it's no wonder that its protagonist is set out as the most youthful and beautiful man on the planet (more on that status later). But choosing someone to play that part is one humdinger of a decision. In 1983, there was an ABC TV movie in which Belinda Bauer played Dorian Gray, an actress who sells her soul to be eternally young. A strange choice, but one bettered no doubt by the BBC when they picked Peter Firth for the part in the 70s. Check out Harry in Spooks, though, and you can tell that the whole ageing thing soon caught up.

The original, Oscar-winning adaptation came from Albert Lewin in 1945. He chose 28 year old Hurd Hatfield to do Dorian justice. His face was free of lines, sure, but his looks don't quite match those of Prince Caspian himself - bizarrely also 28 years of age, Ben Barnes has the Narnian advantage of looking like a 14 year old*. Following on from a recent, and rather excellently drawn, graphic novel version (see above), Oliver Parker's adaptation is certainly intriguing. Has the film world finally found its ideal Dorian Gray? It certainly wasn't that guy in The League of Extraordinary Gentlemen...
*Colin Firth as Lord Henry is another kettle of fish. 
2. Gandalf the Grey (The Lord of the Rings)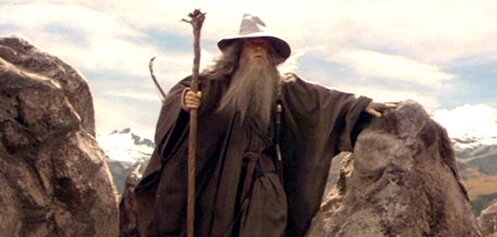 From one Gray to another, there really was no questioning the casting when Peter Jackson stepped up to direct Lord of the Rings. Ian McKellen. Sir Ian McKellen. As soon as he put on the hat and cloak (and the fake beard), he simply became Gandalf, wrinkles and all. A beloved character by many children and adults alike, this was one of those rare occasions where literally no-one else could have been more perfect (cf. Michael Gambon as Dumbledore). From that moment he winked at Frodo, the world's favourite wizard (get lost, Potter) had made it onto the big screen - although John Huston as the animated voice of Gandalf was a pretty cool contender. 
3. Edward Cullen (Twilight)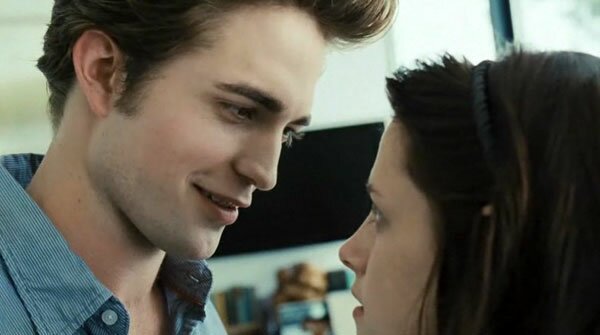 Duelling with Dorian for the crown of Hottest Man in the World is Robert Pattinson - otherwise known to screaming hordes of females as Edward Cullen. Created by Stephenie Meyer, the blood-sucking Edward is written as, more or less, the most perfect guy of all time. He's gorgeous, super-strong and goes all sparkly in the sun. But was Robert Pattinson really the right choice? He's hardly the best eye candy on offer, and he doesn't quite live up to Meyer's heady prose descriptions. Then again, it doesn't seem to matter to most women, because thanks to typecasting Robert Pattinson will now forever be known as Edward Cullen. He is the definitive vampire of choice for teenage girls across the planet; if he wasn't hot enough before (see Cedric Diggory), he's certainly considered top totty now. Hayden Christensen is no doubt kicking himself.
4. Helen of Troy (Troy)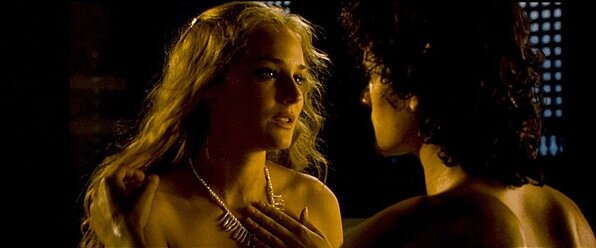 Is this the face that launched a thousand ships? No. No, it ain't. Poor old Diane Kruger, put forward to the world as that most beautiful of the fairer sex - the cause of the Trojan War. Maybe it was Orlando Bloom's bland schoolboy of a Paris, or maybe it was Wolfgang Peterson's weary direction, but Diane Kruger just didn't cut the mustard as the mythical dame. Sure, she can pull off Bridget von Hammersmark with some grace and style, but she's hardly the offspring of Zeus himself. For my money, Elizabeth Taylor was a far better choice back in 1967, when Richard Burton took on the role of Dr Faustus. Then again, even she got booed by critics upon its release. For some people, perhaps perfection can never be cast.
5. Hercule Poirot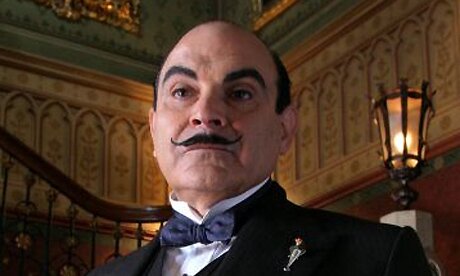 Pipping Sherlock Holmes as my long-running detective of choice, Agatha Christie's Hercule Poirot is one of literature's most loved sleuths. Like his counterpart, Miss Marple, Poirot went through several incarnations but, unlike the meddling old woman, his appearance eventually settled (Marple's still shape-shifting like an indecisive demon until she finds a bonnet that she likes). Most famously, Albert Finney took up the moustache, sporting it large and proud on his face in Murder on the Orient Express - for many, the definitive diminuitive Belgian detective (with a downplay on the diminuitive). Four years later, in 1978, along came Peter Ustinov, playing Poirot in Death on the Nile (an equally solid performance). But since 1989, no other has come close to the star of multiple TV movie adaptations, David Suchet. Adopting Poirot's mannerisms with perfect accuracy, down to the twitchy 'tache and little grey cells, Suchet is one of the most successful star picks in on-screen history. Even up against Albert and Ustinov, David Suchet is the iconic Hercule.
6. Captain James Hook (Peter Pan)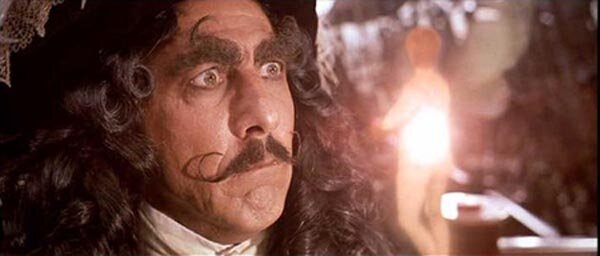 Now here's a weird one. Captain James Hook. J.M. Barrie's beloved book has been treated to theatrical outings on several occasions. The Captain, described as "cadaverous", "blackavized", and with an "elegance of diction even when he is swearing", has never been more spot-on than when Dustin Hoffman donned a wig for Spielberg's 1991 family fun-fest, Hook. Sure, Jason Isaacs was brilliantly British in his thespy villainous turn years later, but it's hardly an equal competition. I'm not even going to mention that bit in Shrek the Third, even if that Hook was voiced by Lovejoy himself (Ian McShane, forever trapped in television's past).

Spielberg's casting is even more incredible given its random nature - as a child, I didn't even recognise The Graduate with his make-up and metallic appendage. Now, as an adult, Hoffman's achievement remains, despite coming from the one film adaptation that completely ignored Barrie's novel altogether; to be definitive, you don't always have to be faithful. Maybe that's the secret of Twilight's success. 
A brief selection of some of the best (and worst) casting decisions in recent memory. But what of Heathcliff or Holmes? Or Hamlet, even? Were you bored by Ken Branagh or in awe of Mel Gibson? Which actors would you have chosen to play the above? And, perhaps most difficult of all, who would be just right to play Lord Henry Wotton? It certainly isn't Colin Firth...