| | | |
| --- | --- | --- |
| Competition: Win DVDs thanks to Populaire | | |
Written by Ivan Radford
Wednesday, 29 May 2013 08:12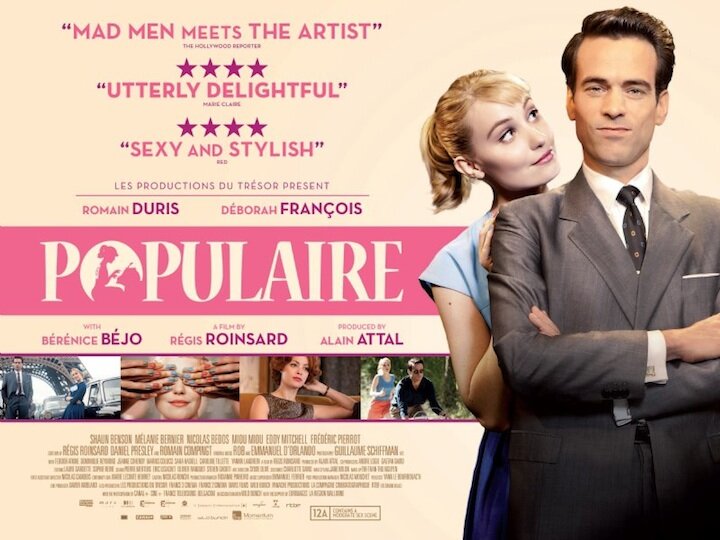 This Friday, a film called Populaire arrives in UK cinemas. A rom-com about a young French girl who wants to be a secretary but isn't very good at it, she wins overs her potential boss with her scarily quick typing skillz with a 'z'. Soon enough, he's training her to get faster so he can enter her into competitions and win loads of sexy typewriting prizes - and maybe even his heart. Swoon.
Yes, it's that classic tale of man-meets-woman-meets-colour-coded-typewriter-keys. And you know what? It's absolutely flipping lovely. Seriously. Don't be put off by the "Mad Men meets The Artist" quote on the poster, or the fact that Romain Duris' chin looks like he stole it from the bad guy in Lazy Town, or the fact that it's in French with subtitles.
In fact, to help you get your foreign film freak on, we have a bundle of DVDs to give away, including Amelie (adorable), Headhunters (hilariously warped) and Cafe de Flore (romantic). 
To win, just answer this extremely challenging question:
What does Rose have to do in order to win the job of her dreams?
A) Win a speed typing competition
B) Win a 100m running race
C) Win Man vs Food
Email your answer (along with your name/number/address) to This e-mail address is being protected from spambots. You need JavaScript enabled to view it by 4pm Friday 31st May. Then go and see Populaire as fast as your fingers can carry you.
Did I mention how awesome Populaire is? Read our Glasgow Film Festival review of Populaire.