| | | |
| --- | --- | --- |
| 5 astonishing facts about the Village at the End of the World | | |
Written by Ivan Radford
Tuesday, 07 May 2013 22:25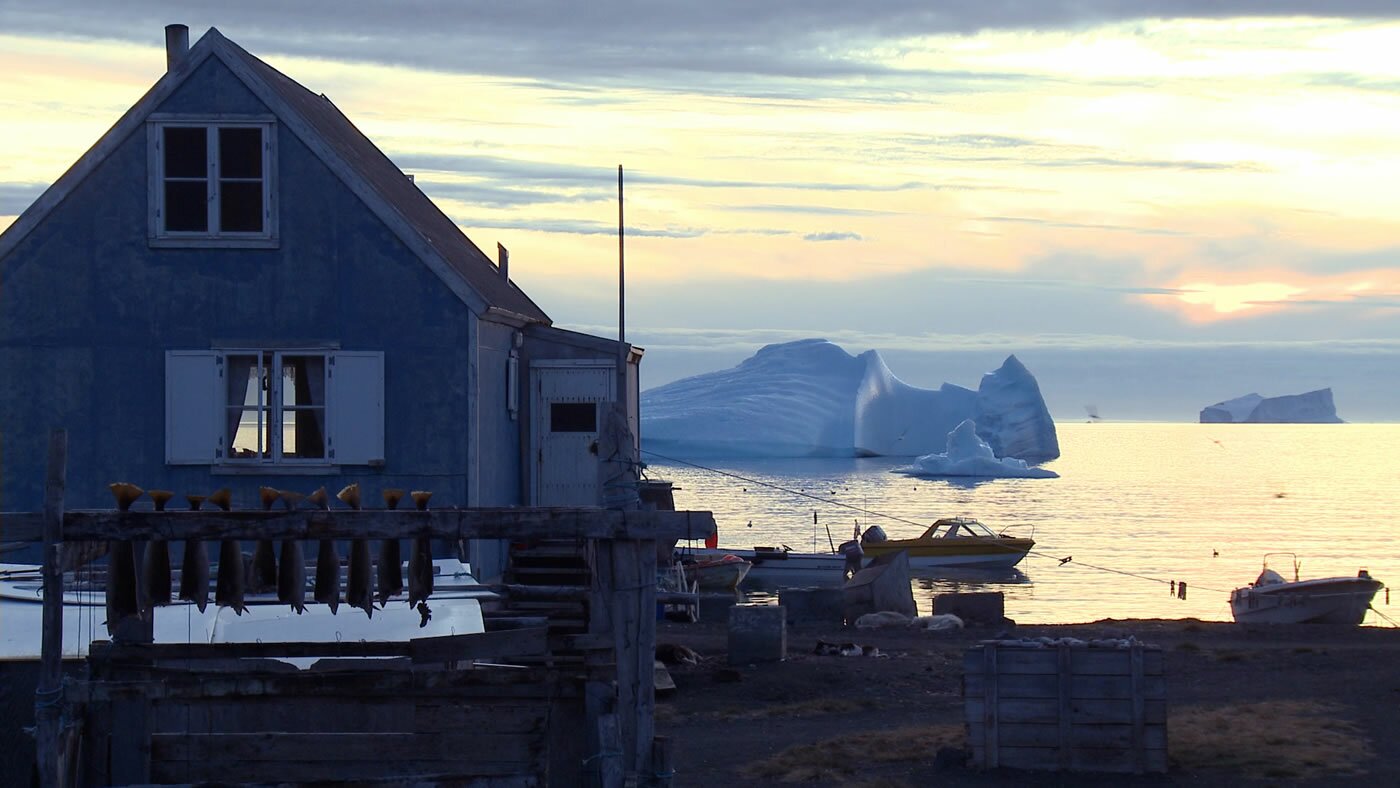 Have you ever heard of Niaqornat? It's a tiny remote settlement at the very edge of Greenland. It's bleak. It's beautiful. You could almost say it's a village at the end of the world.
By an amazing coincidence, the village is the subject of Sarah Gavron's new documentary, The Village at the End of the World, which is out in cinemas this Friday. But that's not the most impressive thing about Niaqornat. To whit, here are five astonishing facts about the Village at the End of the World.
1. There are more dogs than people

Yep, that's right. There are only 54 people living in the village - fewer than the number of dogs in the area. With a human-to-animal ratio like that, Niaqornat is almost the canine equivalent of Jurassic Park. In fact, if the population falls below 50, the government will automatically step in and relocate them. Probably for their own safety.

The people, that is. Not the dogs.


2. There are only 15 houses

There are only 15 houses in the whole village. Manchester United have won more Premier League titles in their whole career than that.


3. The sewage system has a name

Ilannguaq. That's what the villagers call their sewage system. Because that's what their sewage system is: a guy who goes around with a bucket and collects all their shit and dumps it in the water. He's real popular with the ladies - but, statistically, he's even more popular with the dogs.


4. Average temperatures drop down to -20

You think you've had it bad this winter? Average temperatures in the village drop down to -20. Fahrenheit or Celcius? First one. Then t'other. It's so cold and dark they don't even have normal words like "winter" and "autumn". Their seasons are called Peuqqortinnerani, "the time of frost in the air", and Kaperlak, "the time of darkness".


5. It's 37km to the nearest airport

37km to the nearest airport in the town of Qaarsut? That's not so bad, you say. Try travelling 37km without a train network surrounded by dogs with a bucket of poo when it's -20 outside in THE TIME OF DARKNESS.


But the most astonishing fact of all about Niaqornat? All the people there are really happy. Optimistic, positive, proper smiley happy people. And that's what makes Sarah Gavron's documentary such a fascinating - and heartwarming - watch. I highly recommend it when it comes out on Friday.




Need more convincing? Read our Village at the End of the World review.